Is there anything that's too cute to eat? I think not, but perhaps the Daango Cake Lab Character Macarons come close. DaanGo (translates to "cake" in Cantonese) Cake Lab is the brainchild of Christopher Siu, former Masterchef Canada Season 2 Top 5 contestant. For anyone in Scarborough, DaanGo Cake Lab is conveniently on Midland between Finch and McNicol (a quick 15 minute drive from my house… hehehe).
DaanGo Cake Lab offers a number of Asian fusion decorated cakes and tarts but is best known for its 18 flavours of Character Macarons. Each flavour corresponds to a different Studio Ghibli, Sanrio or Disney character. Further, the flavours follow an Asian fusion theme. For example, think Chinese desserts like mango pudding, black sesame soup, Hong Kong milk tea, etc.).
What is a Macaron?
A macaron is a crispy on the outside, chewy on the inside meringue cookie sandwich filled with buttercream or ganache. The anatomy of a perfect macaron: not hard, slightly chewy, fluffy on the inside, a filling that isn't too sweet or too overpowering.
With that in mind, the DaanGo Cake Lab Character Macarons are filled with Christopher Siu's "butter ganache", which is meant to be not too sweet or too greasy. I found the "cookie" part of the macarons to be very sweet, not particularly flavourful but texturally correct as aforementioned. However, the "filling" portions were super punchy, bold in flavour, which was perfect to balance out the sugary sweetness of the meringue.
Character Macaron Flavours
During the holidays, my parents, brother and I gobbled up a box of 9 DaanGo Cake Lab Character Macarons. We blind taste-tested each one, then attempted to guess the flavours. That being said, here are the 9 Character Macaron flavours that we tried. Also, they're in order from our most to least favourite.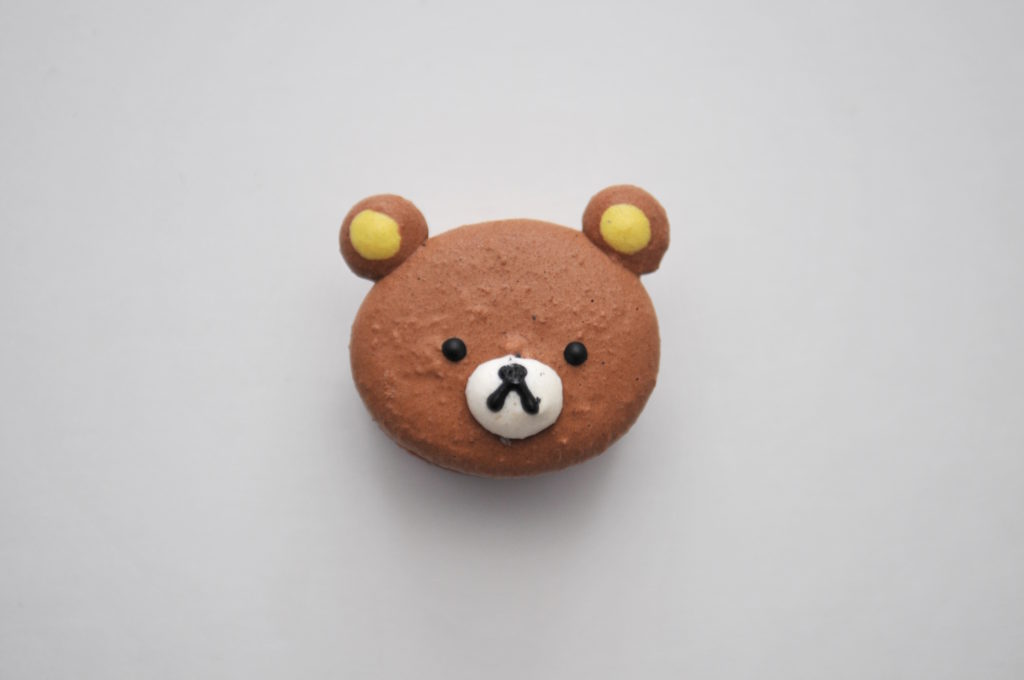 Rilakkuma – Hong Kong milk tea macaron. THE BEST. If you're going to pick up one of these macarons, you must get the Rilakkuma Hong Kong milk tea one.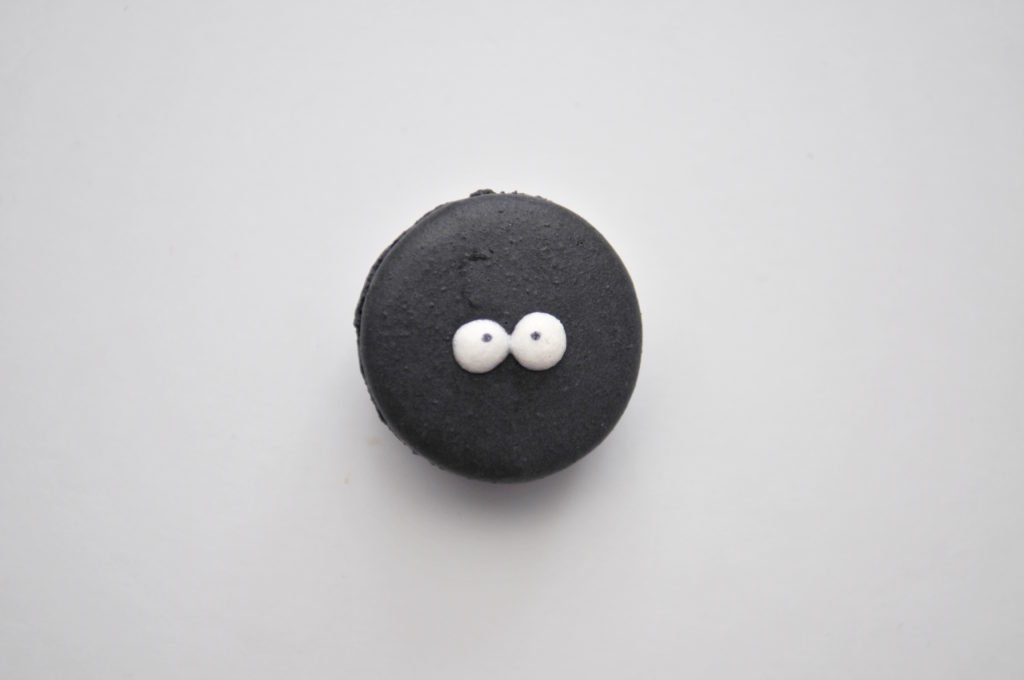 Dust Mite (from My Neighbour Totoro) – Black sesame macaron. Another great flavour. It's not the most intricate looking, but it's on par with the smooth, rich taste of the HK milk tea.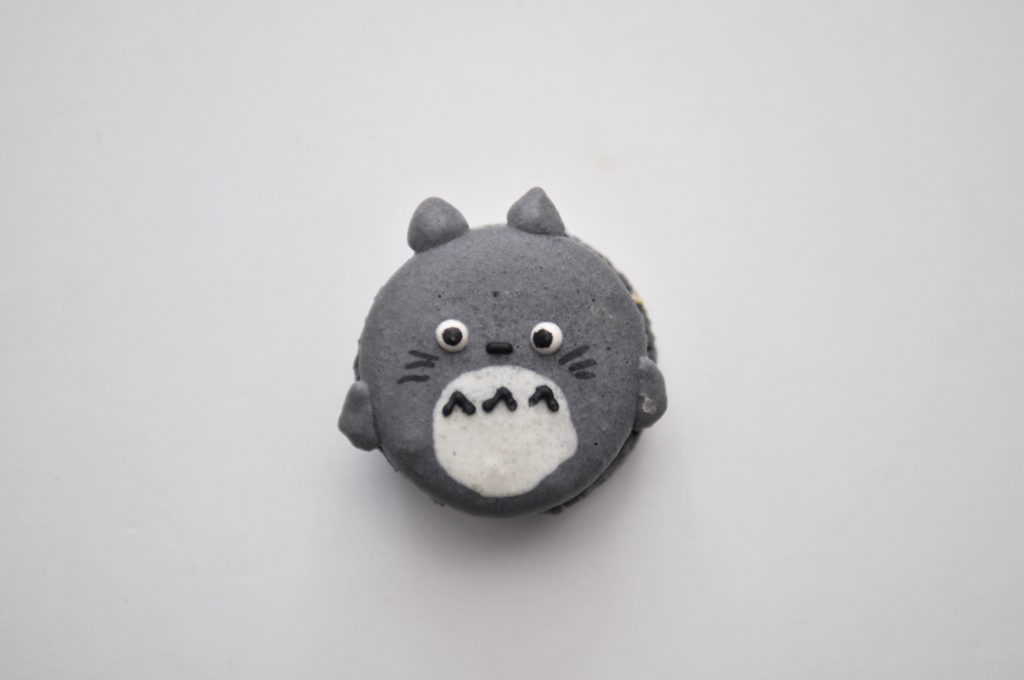 Totoro – Vietnamese coffee macaron. I'm seeing a theme here. For the most part, the best flavours were the non-fruity ones. This one was spot on and easy to distinguish right off the bat.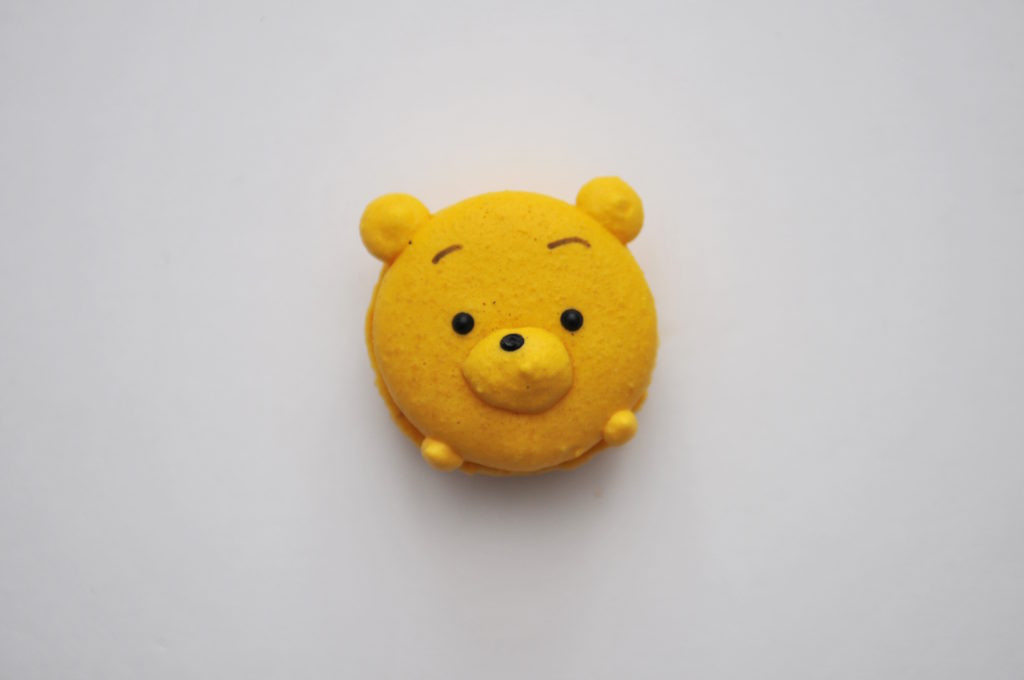 Winnie the Pooh – Mango macaron. I have a soft spot for mango-flavoured everything. The mango filling reminded me of a Chinese mango mousse cake which I at a lot as a kid, so the nostalgia really kicked in here.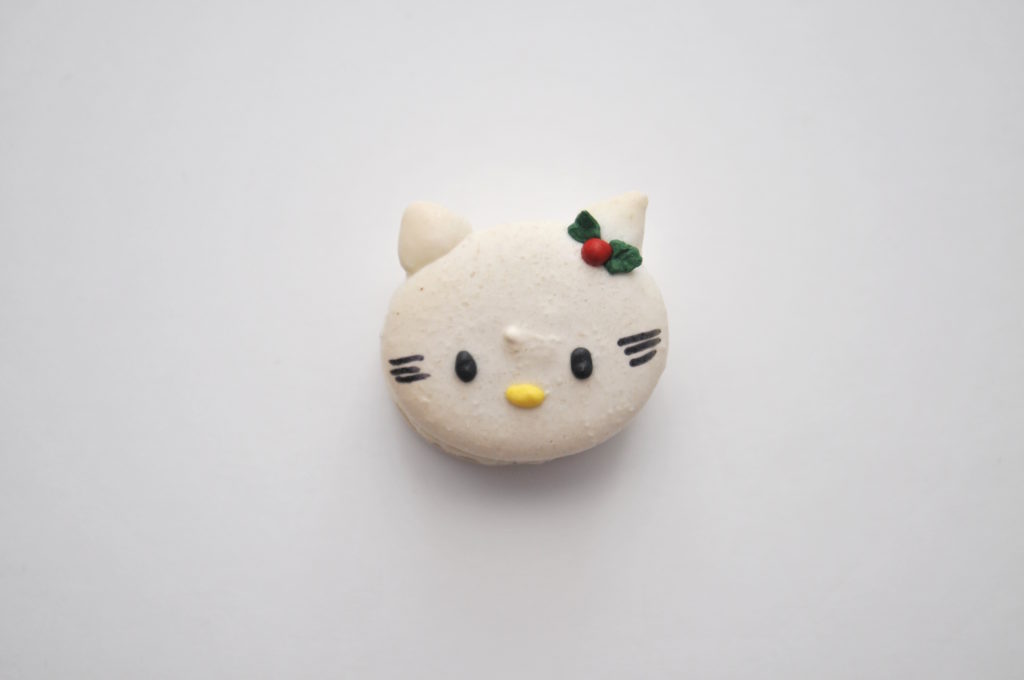 Hello Kitty – White peach macaron. The filling tasted like a creamier version of fuzzy peaches. Good but I would prefer the peach flavour to be slightly more intense.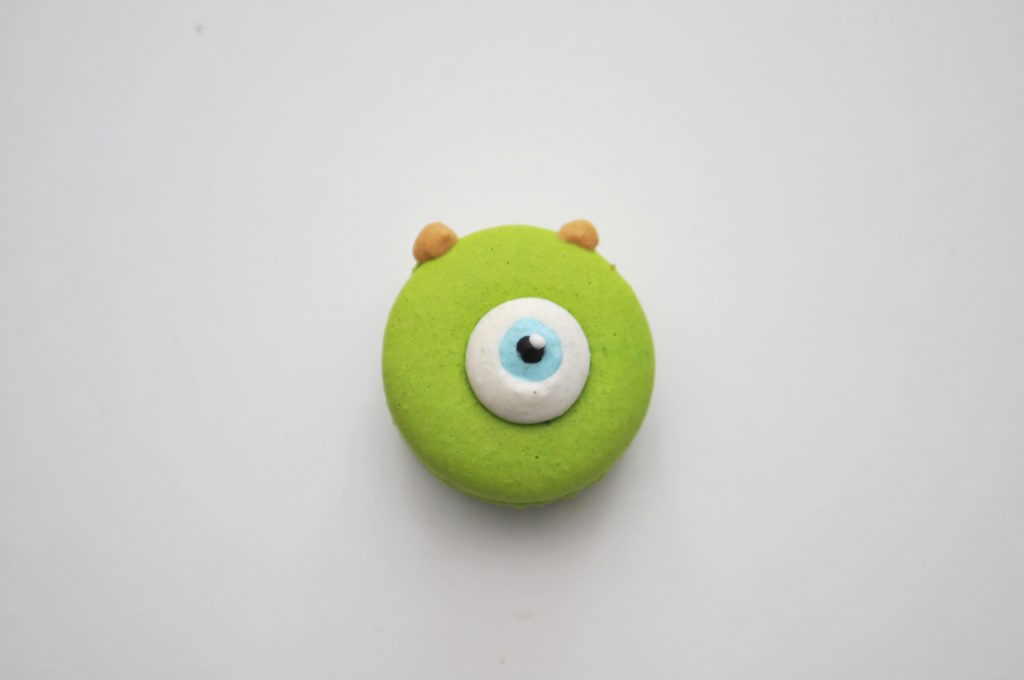 Mike (Monsters Inc.) – Citron macaron. Not bad, but not unique.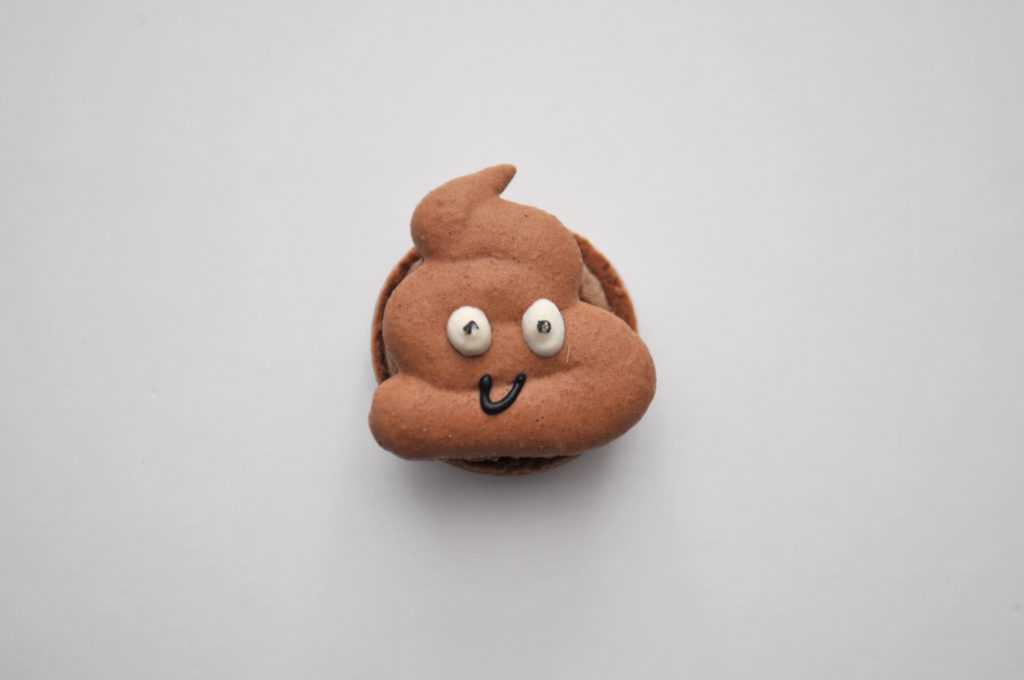 Poop – Hazelnut chocolate macaron. Again, not bad but not unique.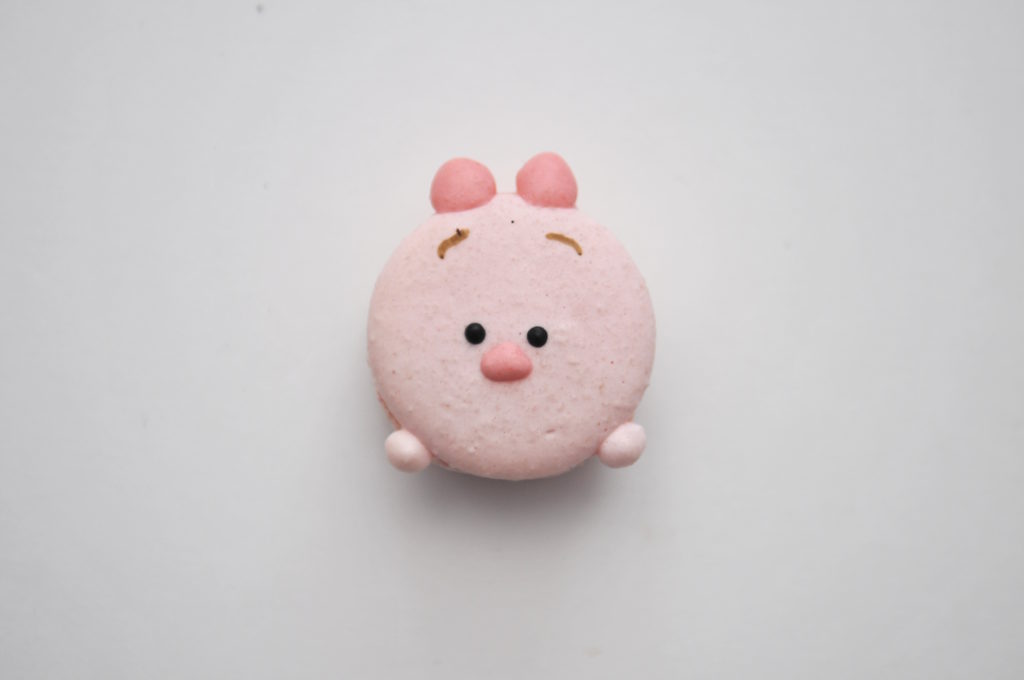 Piglet – Strawberry macaron. The filling was not as flavourful as some of the other Character Macarons. Also, this one wasn't particularly cute for me.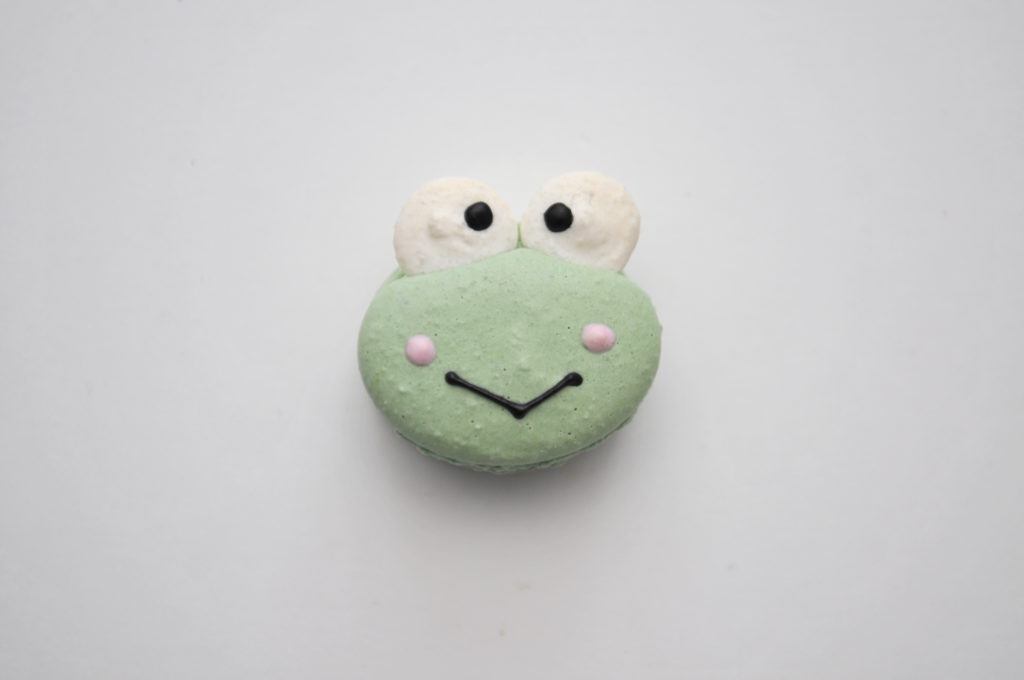 Keroppi – Honey jasmine macaron. Such a shame since I love the Sanrio frog Keroppi. Not that it tasted bad, but I couldn't distinguish the flavour of this macaron. And even when I did, it wasn't something that I'd want to eat again.
Price
Macarons are generally overpriced for a small two-bite dessert. The DaanGo Cake Lab price is on par with that of most bakeries but on the higher side. Likely, there's at a slight premium for the creative designs and flavours. One DaanGo Cake Lab Character Macaron costs $3.50.
Overall
Go get you some adorable macarons from DaanGo Cake Lab. They'd make a lovely gift for a foodie friend or even a small treat-yo-self present. In particular, the Hong Kong milk tea, black sesame and Vietnamese coffee macarons are must-tries!
DaanGo Cake Lab
Thursday to Saturday, 11 AM-7PM
Sunday, 11AM-6PM
3380 Midland Ave Unit 11
Scarborough, ON M1V 5B5
(647) 800-0559