Glossier is now available in Canada. Finally (except for Quebec).
I've tried Glossier in the past thanks to a friend who let me play with her order (thanks, Rui!). On Glossier's launch in Canada, I knew exactly what I wanted. I picked up the Glossier Cloud Paint in Dusk and the Glossier Stretch Concealer in Medium. In addition, I visited the Glossier Toronto pop up during TIFF and purchased the Glossier Wow-der.

Packaging
Glossier products are well known for their coveted millennial pink packaging. I say pseudo-minimalist because true minimalism ≠ minimalist branding.
Pseudo-minimalism aside, I'm into it. The product packaging is simple yet stylish. Also, every order comes in a pink, lined bubble wrap travel bag and stickers. STICKERS. The child in me is ecstatic and tempted to stick them on anything and everything I own.
Products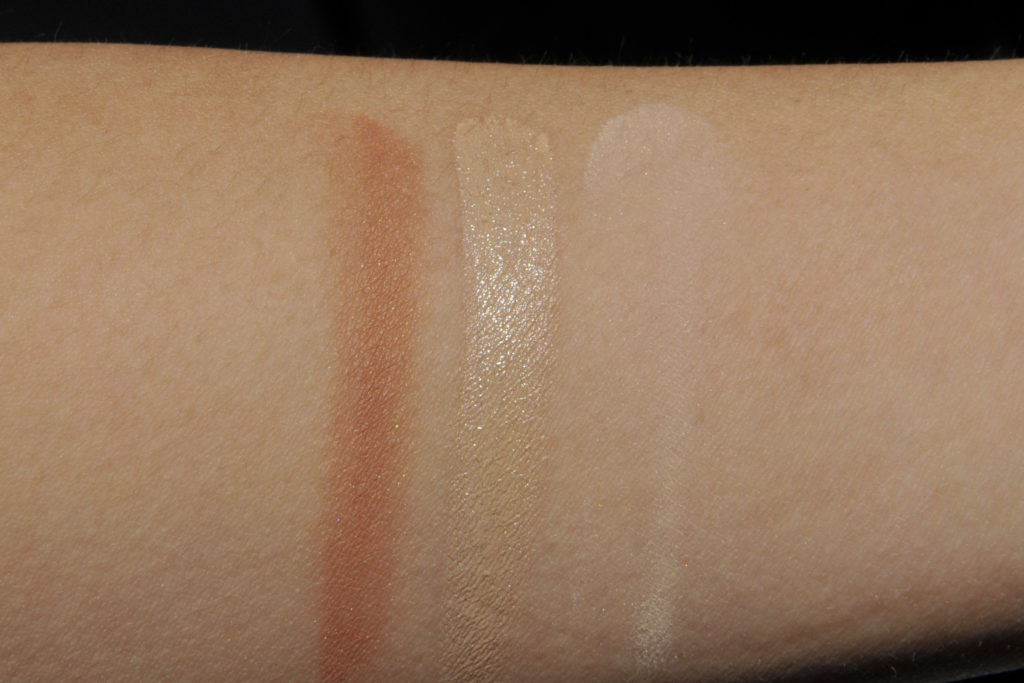 Glossier Cloud Paint in Dusk ($18 USD/$22 CAD for one)
It's love/hate with the Glossier Cloud Paint in Dusk. The shade Dusk is the peachy nude brown goodness that works as blush/bronzer/contour (read: blonzer, blontour, contush) AND eyeshadow. The cream/gel texture applies so seamlessly to the cheeks. However, it doesn't last much longer than 2 hours on my cheeks, fading away to nothingness. Oddly enough, it lasts longer on my eyes than my cheeks. What's up with that?
Glossier Wow-der in Light/Medium ($22 USD/$27 CAD)
One of Glossier's more recent launches, the Wow-der is a semi-translucent, finely milled powder. It does what it says – cuts shine, sets makeup and blurs the appearance of pores. There's a little tiniest bit of shimmer throughout, but it's completely undetectable. Lightweight and matte but not flat, the Glossier Wow-der is a really, really good powder. But compared to something other 1 oz. + powders (i.e. Laura Mercier Setting Powder, RCMA No Color Powder, RMS Un-powder, Coty Airspun Powder), the Glossier Wow-der's 0.25 oz. for $30 is a little powder for a lot of cash.
Glossier Stretch Concealer in Medium ($18 USD/$22 CAD)
Best for last? I've been wearing and loving the Stretch Concealer on the daily. It's smooth, slightly greasy consistency (thanks to avocado and jojoba oil) with buildable coverage and gives the face an oh so fresh bright and hydrated look. I mostly wear it underneath my eyes – one layer on a good day and three on a bad day and it never looks or feels heavy.
The Look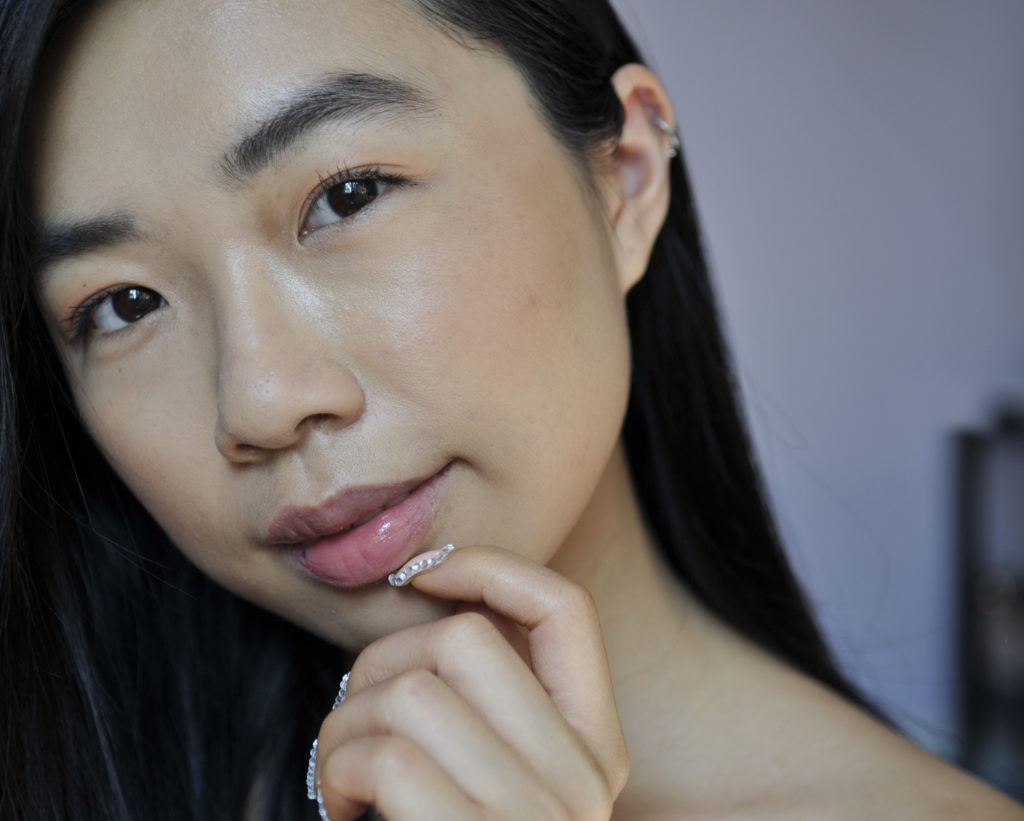 Overall
I'm super happy with both the Wow-der and the Stretch Concealer, and they've become everyday staples for a no-makeup makeup look. I also tried a sample of the Milky Jelly Cleanser (love, especially the scent) and the Priming Moisturizer (don't love). I bought into the hype and I'm not mad about it at all.
Price and availability:  In Canada, prices range from $15 (the Balm Dot Com) to $85 (the Super Pack). Glossier is available online (except for Quebec). Purchase 2 items and get free shipping.