This Friday marks the grand opening of Toronto's newest cocktail bar and music venue, Mrs. Robinson. She is named after Sylvia Robinson, CEO of Sugar Hill Records (of Sugar Hill Gang and Grandmaster Flash fame) also known as the "mother of hip hop". Fittingly, Mrs. Robinson Toronto is a funk, R&B and disco joint. Some nights will feature a DJ, while others will showcase bands performing the classics.
Space
The bar is small, cozy and fits just 66 people. The decor is an eclectic mix of old records on shelves, funky patterned wood tables, and an assortment of lighting fixtures, which add to the old school feel of the place.
Menu
The menu is short and easy to navigate. It's perfect for those who are indecisive and want to try everything (me). There are 6 house cocktails ($12 each) and a few snacking options. Food isn't the star of the show at Mrs. Robinson, rather it's a backup singer that lets the cocktails shine. That being said, I find it convenient for bars to have a slightly larger menu  (otherwise I'll find myself eating pizza or McDonalds at the end of the night).
Cocktails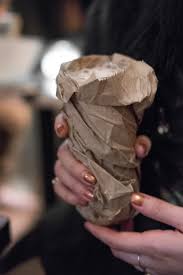 First, we tried Second Chance Machine. This fun take on the beer in a paper bag features hopped vodka, IPA Grapefruit Cordial, Lemon China-China, smoke and ash. This one really hit the spot for me. Bitter and sweet notes from the grapefruit with a big hit of smokiness makes for a unique cocktail.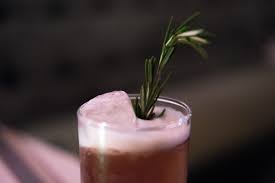 Next, Little Priest is an citrusy herby cocktail featuring Cocchi Vermouth Amaro Earl Grey, Lemon Peach Liqueur and a sprig of rosemary. This one is eerily similar to the Reaction to Impact ($14) from The Good Son. Fun fact: Mrs. Robinson was created by the same team as the Addisons Residence and The Good Sun. Further, bar manager Connor Scott comes straight from The Good Son.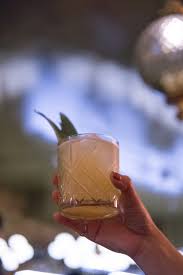 Finally…the Belafonte Cocktail with Bacardi Maestro, Mezcal Pineapple and Habanero Jam, Citrus, and Orgeat Nonino. This one was tasted a little too strongly of alcohol for me but it's a pretty number.
Food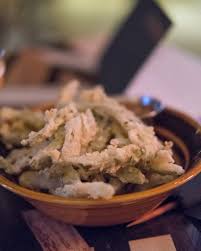 I didn't try enough food from Mrs. Robinson to make a solid assessment. However, I do have a few first impressions to share. A bar can't really go wrong with fried food, so my stomach welcomed the Fried Okra with sweet and spicy Creole Honey Mustard dip, as well as the Yukon Gold Fries with Thyme and Lemon Smokey Molasses Mayo with open arms.
For a non-fried snack option, try the Grilled Radicchio Skewers with ambrosia apple, pecans and a honey bourbon vinaigrette. Salad on a skewer is kind of messy, so be forewarned.
Overall
Go for the cocktails and stay for the music. If you love cocktail, old school R&B, funk and disco, Mrs. Robinson is sure to please.
Mrs. Robinson
574 College Street West
Toronto, ON
M6G 1B3