About Murale
Murale is the destination for prestige beauty shopping in Canada. There's some crossover between the brands available at Murale, Sephora, the Bay and Shoppers Drug Mart. For example, Murale carries your typical NARS, Chanel, Guerlain, Foreo, Stila etc. However, hard to find beauty brands catered to more niche markets (natural, luxury, international) are also carried by Murale.  Think Eve Lom, Juice Beauty, Lipstick Queen, Plume Science, 3Lab, and many, many more.
Every time I've visited a Murale, there was something new to discover. That being said, here are a few new Spring 2018 launches available soon (or already) at a Murale near you:
Plume Hair & Lash Science Nourish & Define Brow Pomade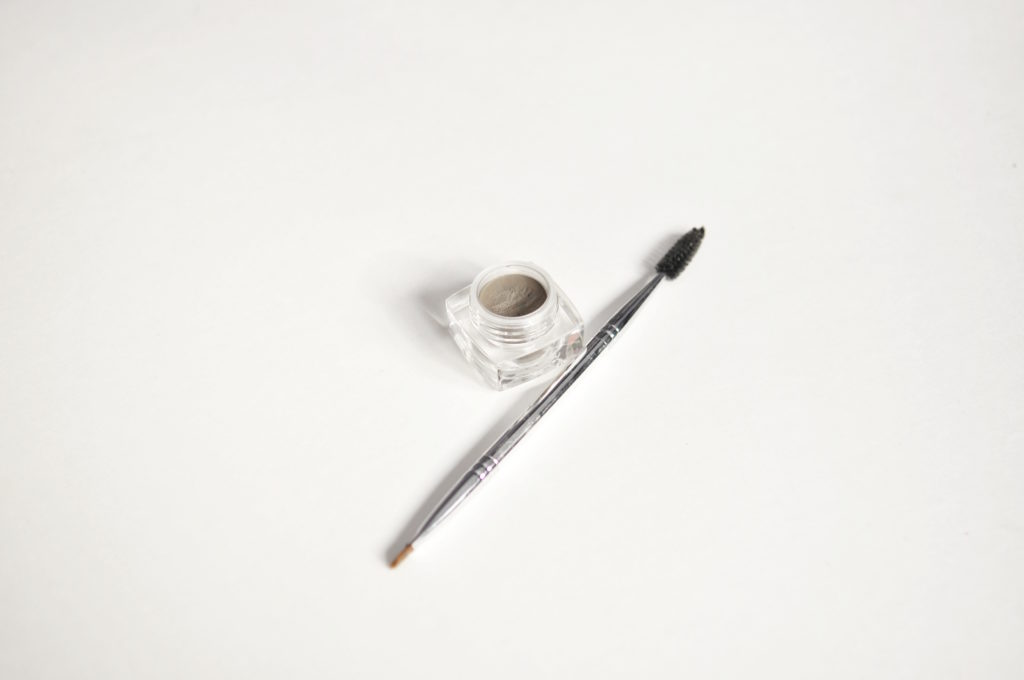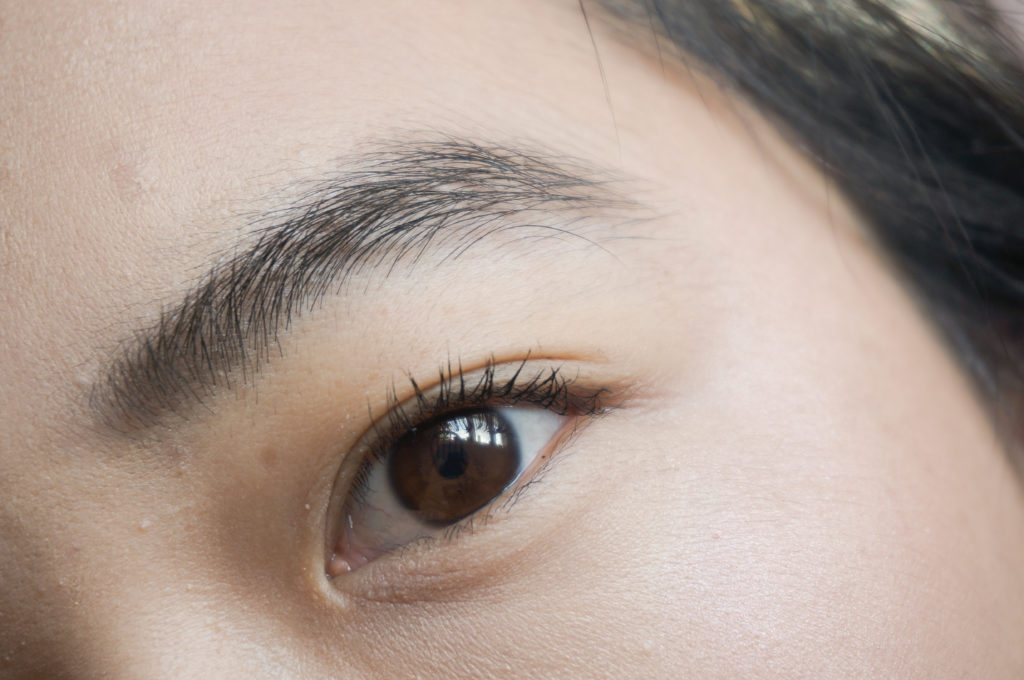 Founded in Calgary in 2015, Plume Hair & Lash Science (formerly Nuva Lash) was created by a mother who suffered from eyelash and eyebrow loss after the birth of her first child. She used a pharmaceutical product to regrow her hair but experienced dangerous side effects including blurred vision and burning skin (ack!). So, she set out to formulate a safe, 100% natural lash and brown enhancing serum.
I tried the Plume Science Nourish & Define Brow Pomade. It's a two-in-one product that promotes eyebrow growth, while also filling them in. I use the shade Ashy Daybreak which is perfectly cool but a slightly light for by dark hair. Even so, it doesn't make much of a difference because I have a bushy brows and only use product to fill in my sparse areas.  As I already have full eyebrows and decent brow growth, I didn't notice any change in the health or growth of my hairs. Perhaps if you have less eyebrow hair, you might see better results? As a pomade to fill in the brows, the product is lovely – the product is smooth, easy to use and lasts ~8 hours. An added bonus, the Plume Science Nourish & Define Brow Pomade comes with a dual ended spoolie and angled brush.
The Brow Pomade is available in 5 shades (Golden Silk, Ashy Daybreak, Chestnut Decadence, Cinnamon Cashmere, Endless Midnight).
Patchology FIRM 5 Minute Flashmaskque for Face & Neck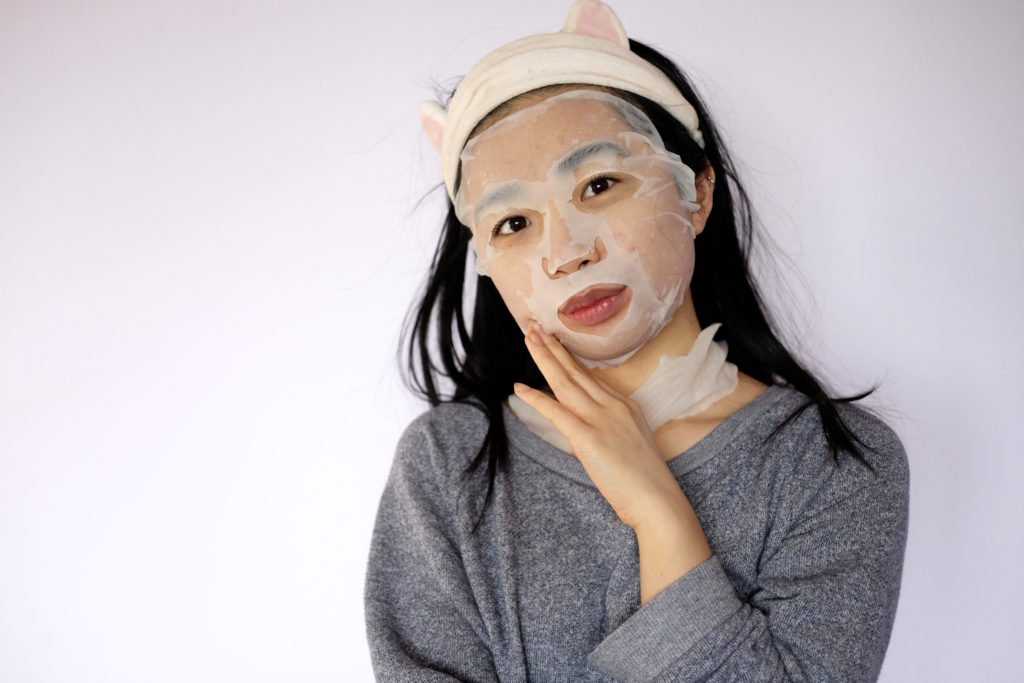 Face masks have been all the rage for the last couple years. The Patchology FIRM 5 minute Flashmaskque is packed with anti-aging sweet almond, soy proteins and peptides to lift and improve skin elasticity, minimize the appearance of fine lines and wrinkles and improve the appearance of dull skin.
This is the first mask I've tried that instructs the user to wear it for just 5 minutes. Also, it's the only mask that I've tried that has a detachable neck piece. The thin cotton mask was dripping in a sweetly scented serum, though there's no excess liquid for post-mask moisturizing. The mask itself fit well but the neck extension kept slipping off my face. While I don't think that a mask can "firm" up your face in 5 minutes, my skin felt moisturized and looked visibly brighter. No wash-off was necessary and the mask's liquid fully-absorbed into my skin 5 minutes after removing it.
Londontown kur Nourishing Cuticle Oil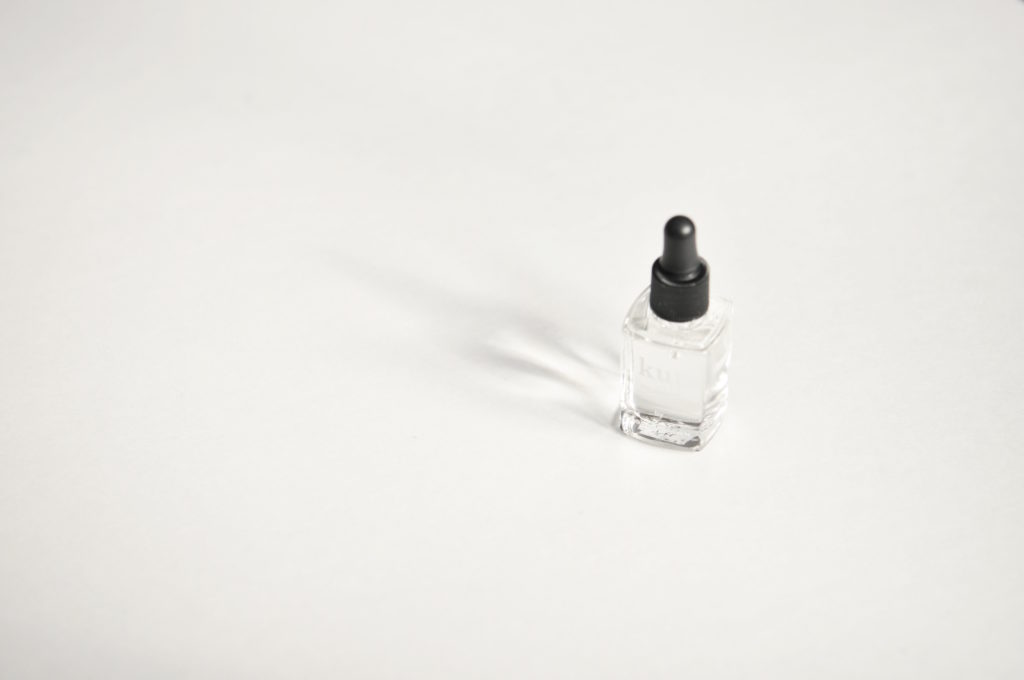 Londontown USA is nail care brand with products infused with natural oils and minerals to strengthen the nail. I haven't yet tried any of the polishes, but I have tried the kur Nourishing Cuticle Oil. I should use it daily because my nails are brittle and prone to cracking, but I've only been rubbing it on my cuticles and nail beds about once a week. The cuticle moisturizer is a mineral oil base with lavender fragrance, rapeseed oil, cucumber extract, and camomile extract. Yes, it's moisturizing but not particularly impressive or more effective compared to less expensive options (i.e. the CND Solar Oil).
The Better Skin Co. Lava Magik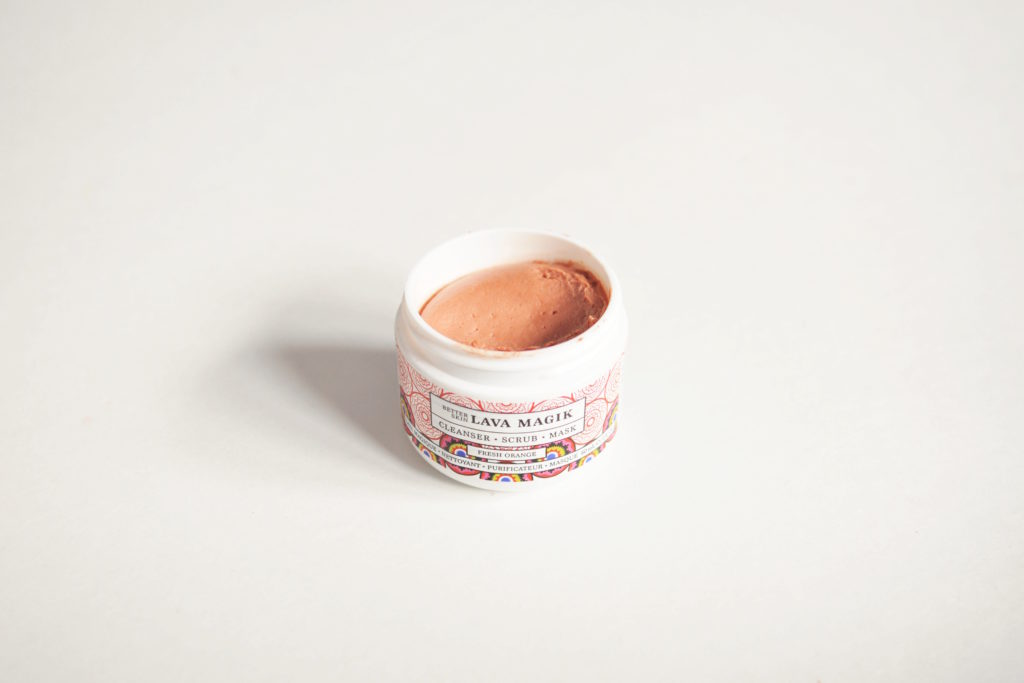 The Better Skin Co. was founded in 2015 by Natalya Rachkova an immigrant from Uzbekistan to the US who brought with her a secret recipe for her famous "miracle cream". She worked with Dr. Murphy D. Bishop, II (a long-time beauty industry executive) to formulate and market the small-batch, home made miracle cream to a broader consumer audience.
The first thing about Better Skin Co. that stood out to me was the packaging. A local artist was commissioned to create a design that mirrored fabric patterns of pieces from Uzbekistan.
While I haven't yet tested out the Better Skin Mirakle Cream, I've been using the Better Skin Lava Magik weekly. The citrusy scrub can be used as a daily cleanser, exfoliating scrub or mask. Sweet orange gives Lava Magik a beautiful colour and scent, while other ingredients like French volcanic lava, calendula, grapeseed oil, cucumber, parsley and chamomile are all ingredients that are well-known for promoting healthy, radiant and youthful skin.
Fine pieces of pumice are suspended in a whipped orange cream. A little goes a long way and the Better Skin Co did not skimp on the scrubbing particles. What impresses me most is that Lava Magik magically manages to be both exfoliating and hydrating at the same time. My skin feels smooth, fresh and nourished after every use.
Natura Bisse Diamond Extreme Night Dual Treatment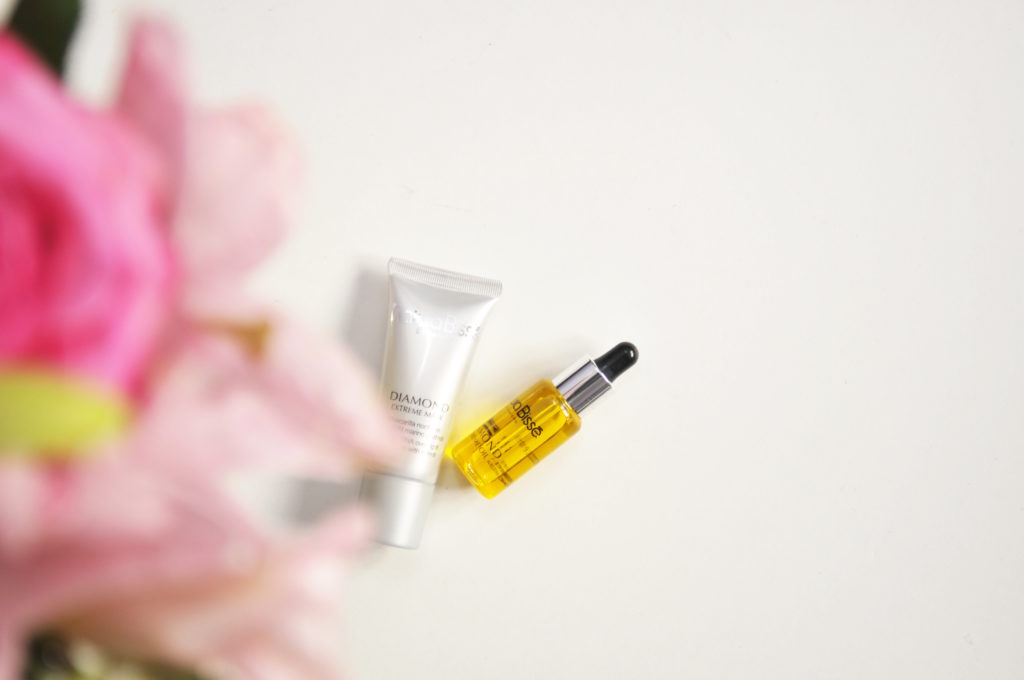 Natura Bisse is a luxury Spanish brand known for its scientifically-tested anti-aging and anti-dulness skincare solutions. In Canada, Natura Bisse is available exclusively at Murale. The Diamond Extreme Night Dual Treatment is a two-phase overnight treatment that is meant to give you brighter, glowing skin. The Diamond Extreme Oil contains punicic acid, chia, amaranth and calendula oil, while the Diamond Extreme Mask contains hyaluronic acid and niacinamide.
In all honesty, I've only used this treatment once. I've considered the price, and should only be using such a luxury product when I feel like my skin truly needs it. The Diamond Extreme Oil is beautifully lightweight, although a bit over-scented with lavender for my tastes. The Diamond Extreme Mask was surprisingly thin in texture and felt more like a moisturizer than a mask. I first applied the Diamond Extreme Oil, then topped it off with the Diamond Extreme Mask.
The next morning, both products had completely absorbed into the skin with no excess greasiness remaining. My skin felt plump, supple and smooth, which leads me to the conclusion that this is an effective night time moisturizing treatment. However, this doesn't surprise me. My skin loves hyaluronic acid and niacinamide (both of which I can get from affordable brand the Ordinary).  That being said, the formulation, scent and texture of Natura Bisse are quite luxurious feeling compared to the Ordinary, so it's more of a treat your self treatment than an every day sort of deal.
Lipstick Queen Dating Game Lipstick in Bad Boy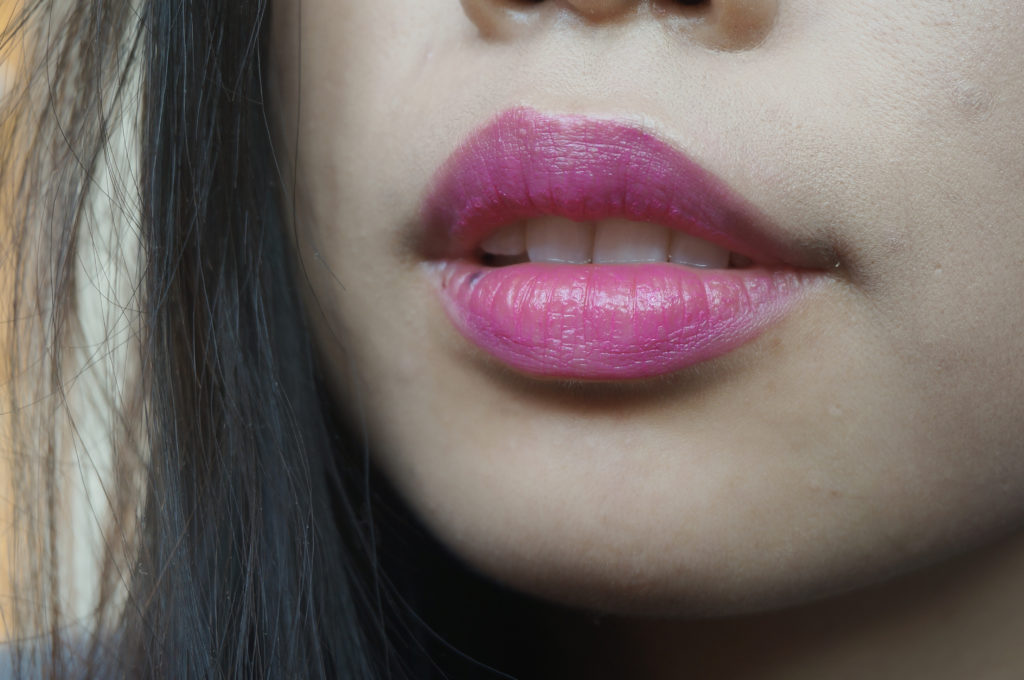 A range of lipsticks founded by Australian Poppy King, Lipstick Quen is well-known for its colour-changing lipsticks Frog Prince (Green), Mornin' Sunshine (Yellow) and Hello Sailor (Blue). Available this February is the Dating Game Collection, four medium-coverage pink lipsticks.
Swatched above is Bad Boy, described as "a shocking fuchsia pink with cool undertones". The formulation is super smooth and nourishing, as it's formulated with Shea Butter and Vitamin E. Staying power is typical – about 3-4 hours with eating and drinking water. While the colour isn't something I'd wear to work, it's fun.
The other three shades in the Dating Game Collection are Mr. Right, a bright, warm, rosy pink with hints of cheery coral; Mr. Right Now, a bold magenta with cool blue undertones; and Good Catch, a soft, flattering pink with warm undertones. All of them are seasonally appropriate for Valentine's Day!
Price and Availability
December 2017 – Patchology FIRM 5 Minute Flashmaskque for Face & Neck ($24 CAD/4 masks or $7 CAD each)
January 2018 – Londontown Nourishing Cuticle Oil (~$18 CAD)
January 2018 – The Better Skin Co. Lava Magik ($42 CAD/50mL)
February 2018 – Natura Bisse Diamond Extreme Night Dual Treatment ($211 CAD/30 mL oil and $145 CAD/75mL mask)
February 2018 – Lipstick Queen Dating Game Lipstick in Bad Boy ($32 CAD each)
Plume Science Nourish & Define Brow Pomade (~$40 CAD)
Unfortunately, there are only 5 Murale locations – one each in Toronto, Vancouver, Montreal, Edmonton and Calgary. Further, there's no online store (which frustrates me so much… Murale PLEASE open an online shop). But if you can make it out to a Murale location, be sure to use your Optimum points or take advantage of one of their amazing gift with purchases.
Do you shop at Murale? What's your favourite brand there? (I have way too many to list…)