Launched in 2014, NOTE Cosmetics is a vegan makeup and skincare brand formulated in European manufacturing facilities and sold in 72 countries. That list now includes Canada. Late last year, I had the opportunity to visit a Rexall store to celebrate the launch, talk to a brand rep, and swatch and play with the products.
About the NOTE Cosmetics
So what makes NOTE Cosmetics so noteworthy? The brand prides itself in formulating products that are enriched with globally sourced botanicals, hence offering skincare benefits in its colour cosmetics line. All of the makeup is enriched with essential oils and vitamins, vegan, paraben free, environmentally friendly, dermatologically tested, and cruelty-free. It's nice to see more conscious brands becoming available on drugstore shelves, as it is reflective of the preferences and mindsets of consumers.
Packaging
It's nondescript and all black, with no frills. Also, the outer shell doesn't make me want the product but it also doesn't take away from what is inside.
Products
The product  includes everything you need to do your face. The colour selection is okay but limited. For example, there are only 4 shades of concealer and 12 shades of the mattifying foundation. With that said, I haven't tried any of the face products (yet) so I can't say if there's a perfect match for my colouring.
I'm a fan of the NOTE Cosmetics Professional Eyeshadow in 104 because it is wonderfully boring. The eyeshadow palette includes 5 eyeshadows – a matte bone shade, a slightly metallic neutral brown, a slightly metallic copper, a warm dark brown with copper reflects, and a satin dark brown. It includes everything I need for a wearable work look, and I can smoke it out or deepen up the look with either of the dark browns. The shadows are smooth (but not so smooth that they fall apart on contact), blend easily and have minimal fallout. Also, Staying power is what I typically get  6 hours without a primer and up to 10 with a MAC Paint Pot underneath.
The NOTE Cosmetics Professional Eyeshadow (Palette) is available in colour combinations options (browns, smokey, purples, greens and blues).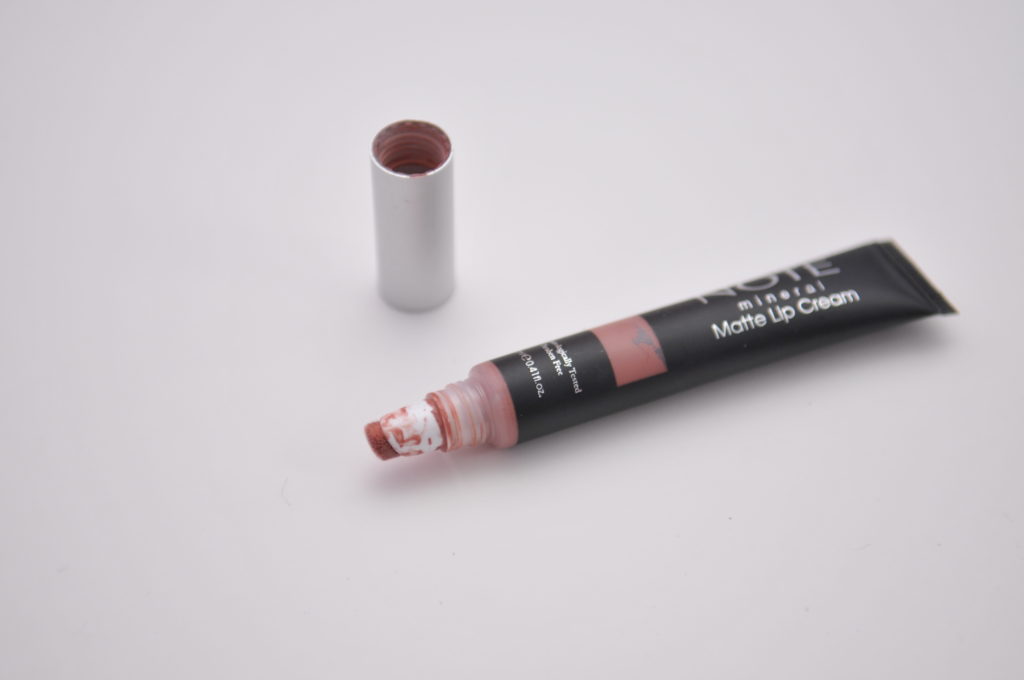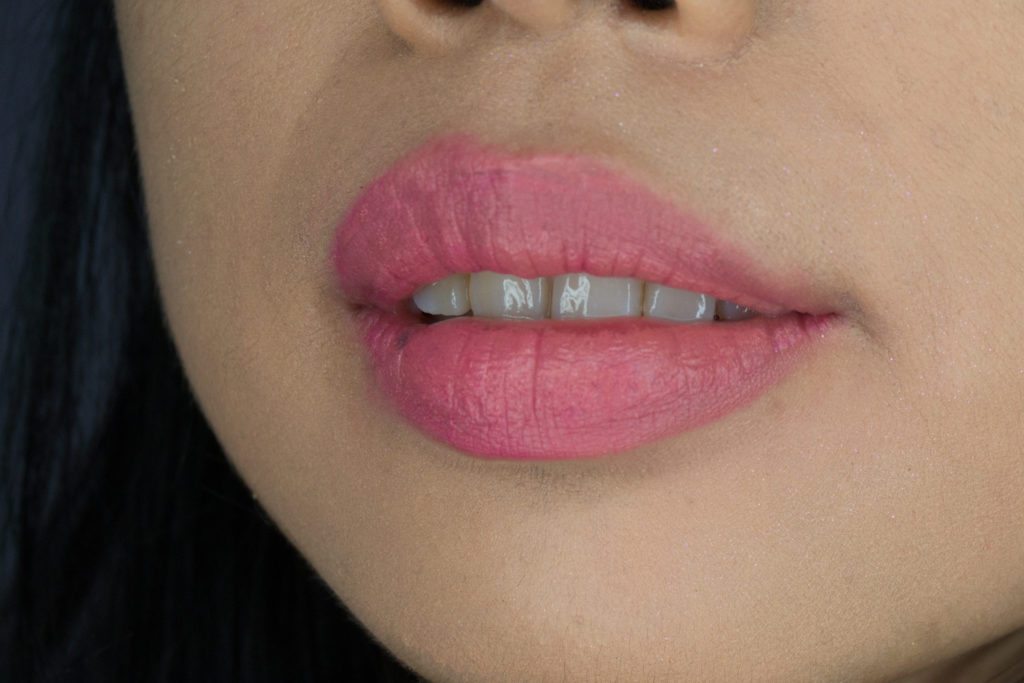 Firstly, we have the NOTE Cosmetics Mineral Matte Lip Cream in 02 Nude Love. It's infused with Sea Coral, Vitamin E, B1, B3 and Vitamin C, which are all meant to protect and moisturize the skin. The texture reminds me of the Too Faced Melted Liquified Longwear Lipstick, full colour in one swipe but fairly thin in texture. Further, it's more of a velvet matte than a true matte. It doesn't dry down, nor is it completely transfer-proof.
The NOTE Cosmetics Mineral Matte Lip Cream is available in 8 shades. The shade Nude Love is a pink nude, slightly lighter than my natural lip colour. I'm actually a big fan of this nude tone on my skin colouring. The shade doesn't wash me out, but like most matte, nude lip colours it emphasizes dry patches. So, make sure to exfoliate and moisturize pre-application.
The product lasts about 3 hours on my lips (if I'm not eating french fries), similar to a regular lipstick. Further, it looks dry after a couple hours if I don't apply a balm or gloss on top.
Next is the NOTE Cosmetics Smokey Eye Pencil in 01 Black. The brand's website says that this pencil eyeliner is waterproof and long-lasting. Quite honestly, nothing is waterproof for my hooded, oily eyelids. On its own, the liner smudges within the first hour of wear. To avoid raccoon eyes, I need to meticulously set the eyeliner with a powder eyeshadow.  On the flip side, the eyeliner is super black and blendable. Also, the pencil comes with one of those smudge sponge contraptions to smoke out the liner.
Including the black shade, the NOTE Cosmetics Smokey Eye Pencil is available in 5 shades.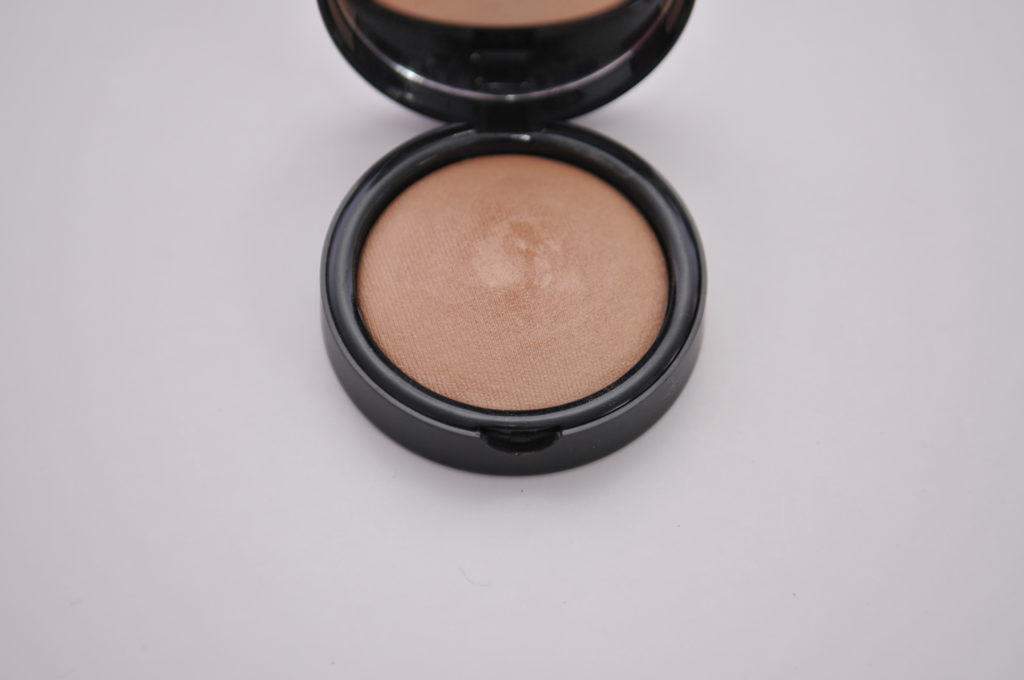 The NOTE Cosmetics Terracotta Blusher in 01 Stardust is not a blush, rather it's natural-looking, sheeny, light gold highlighter. Think Mary-Lou Manizer but toned down a few notches and a touch warmer. The baked consistency makes for smooth application and blendability. The powder lasts as most face highlighters do on my cheekbones – 5-6 hours before fading away.
The NOTE Cosmetics Terracotta Blusher is available in 5 shades, though the other shades are blush/bronzer shades.
Price and Availability
Note Cosmetics is now available at Rexall Drugstores and notecosmeticscanada.ca. The pricing is mid-range – not too pricey but borderline comparable to some of the brands available at Sephora.
Mineral Matte Lip Cream in 02 Nude Love ($21.50 CAD)
Smokey Eye Pencil in 01 Black ($14.95 CAD)
Professional Eyeshadow in 104 ($23.50 CAD)
Terracotta Blusher in 01 Stardust ($18 CAD)
Overall
I like what the brand stands for and appreciate the fact that the products are vegan and cruelty-free are accessible via the drugstore. Of the NOTE Cosmetics products that I tried, really like the eyeshadow palette and the Terracotta blusher/highlighter. The lip cream was ok. Further, as most liners are, the eye pencil was a miss. In general, the products are good and the colour selection is very wearable. Nothing is super *exciting* in terms of innovation/colour, but I think if you're simply trying to   to incorporate some consciously produced products in your makeup routine, NOTE Cosmetics is a great place to start.
Press samples featured