Loves hockey. Lives in an igloo. What does it truly mean to be Canadian? What about chic sophistication and understated yet bold? Like Rupi Kaur, Coco Rocha or Ryan Gosling. I think the latter is the better answer. Inspired by the ability of Canadians to subtly stand out, the new Sally Hansen Black to Basics collection in their Complete Salon Manicure line features 8 Canadian-exclusive nail colours with a minimal aesthetic.
Formulation
The Black to Basics Collection is available in Sally Hansen's staple Complete Salon Manicure 7-in-1 formula, which includes a base coat, keratin treatment, growth treatment, colour, top coat, chip resistance, and gel shine all in one bottle.
My experience with the Complete Salon Manicure formula has been nothing but positive. The large brush makes it easy to swipe on colour and push product right up to the cuticles. Further, the polish is the perfect consistency. It's non-streaky and self-levelling and most colours are opaque in 2 coats (even the white!).
Colours
The Black to Basics Collection is the colour scheme of what I picture the perfect Instagram flatlay to be – whites, greys and black, with various tones within each colour family. I'm obsessed. The hues are simple, wearable year-round staples for any nail polish lover and there are endless possibilities for cool, easy manicures. Think monochrome ombre, negative space or marble nail art.
Black to Basics Swatches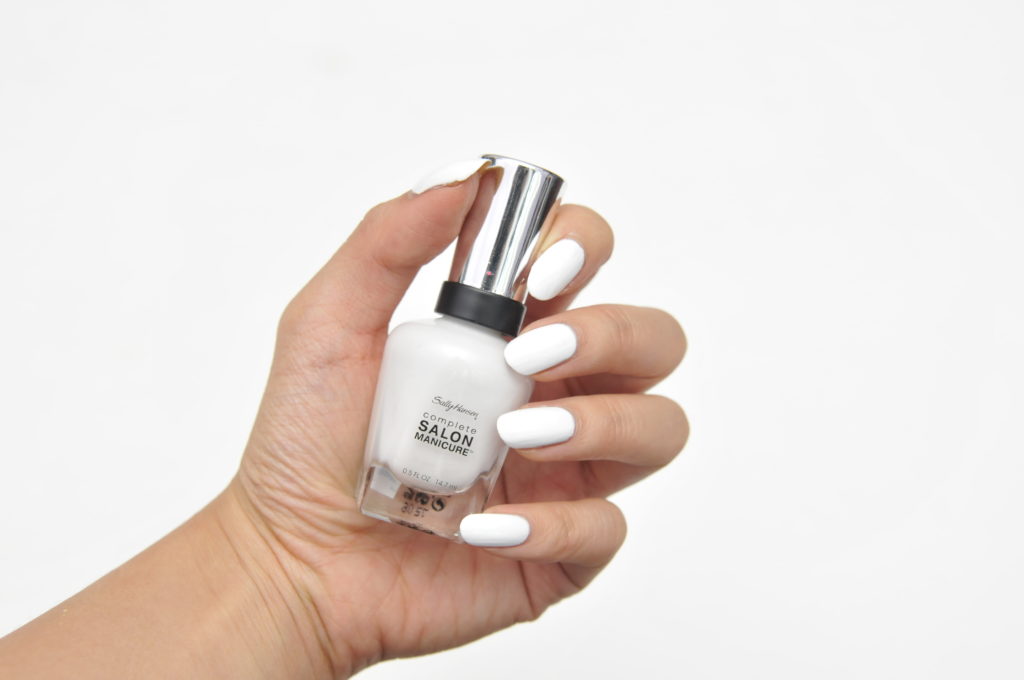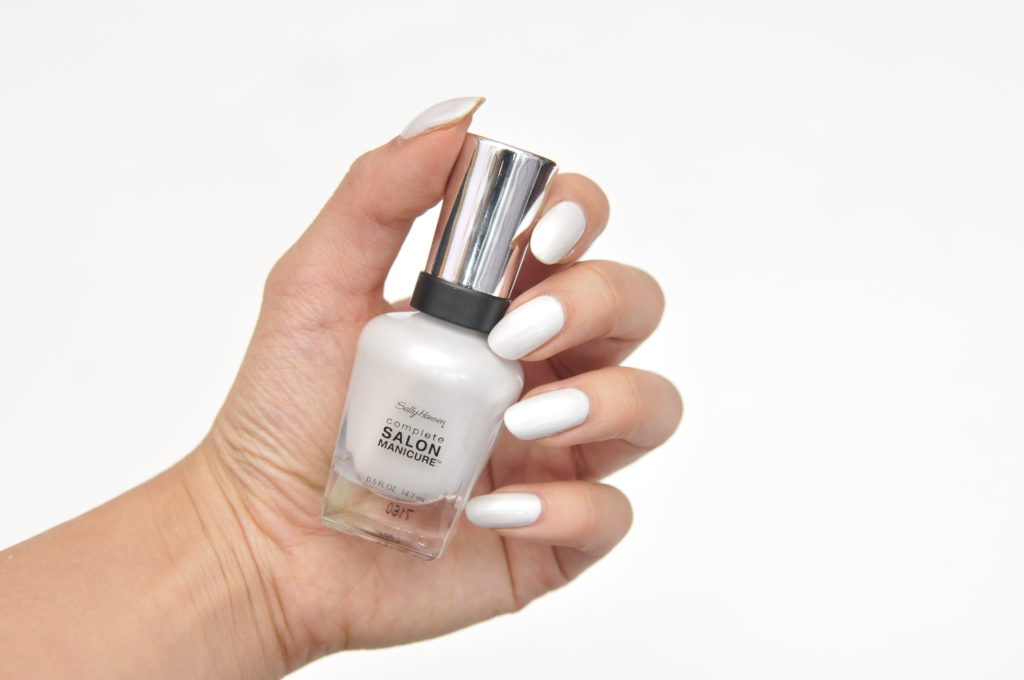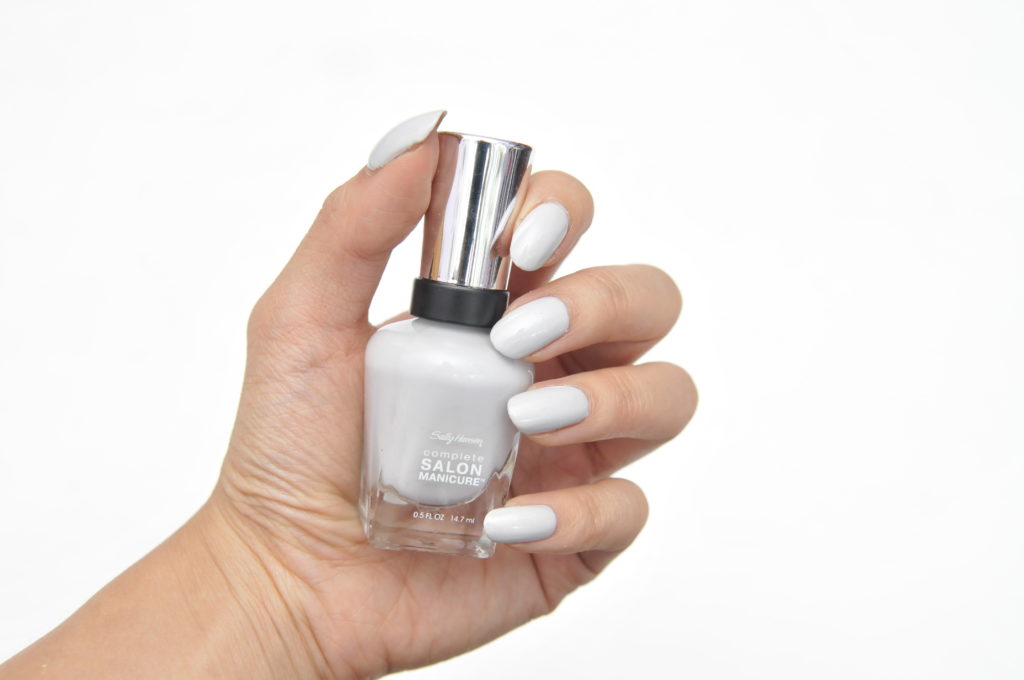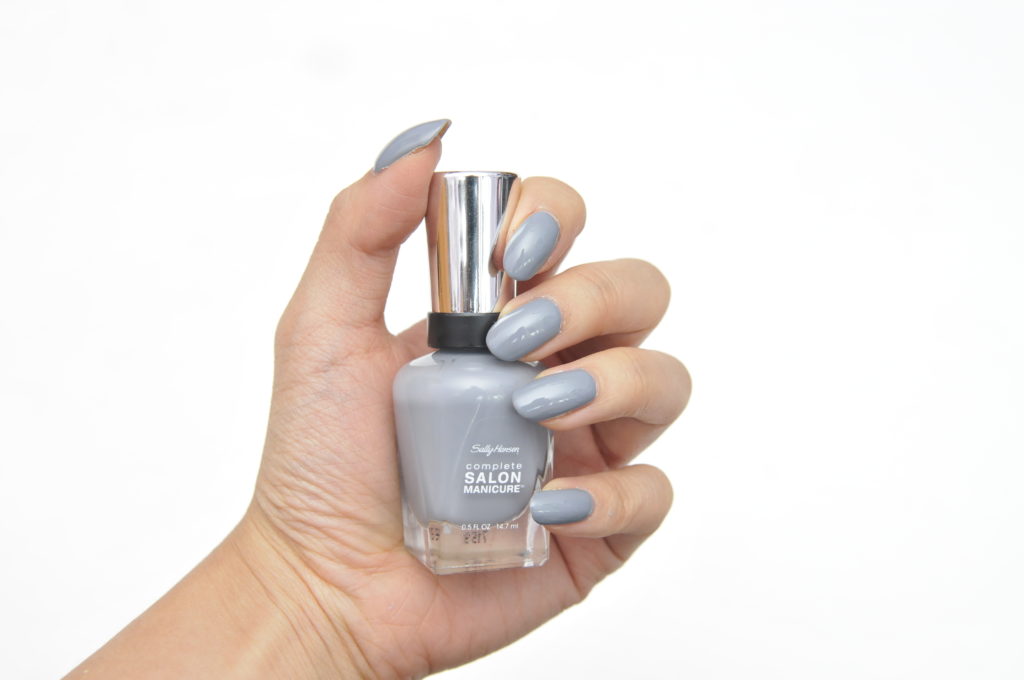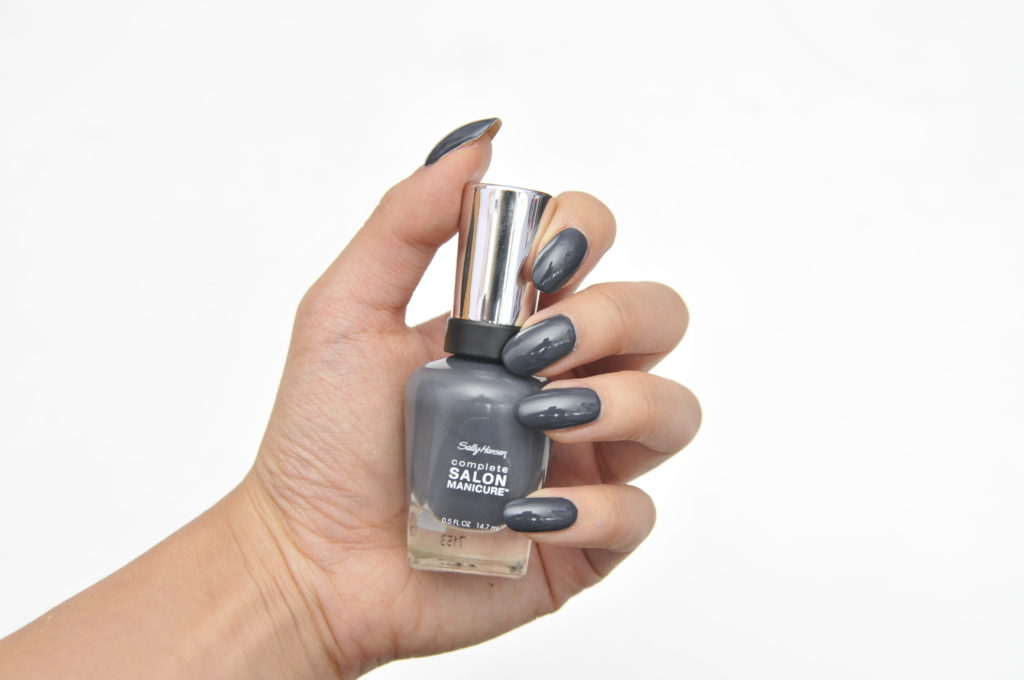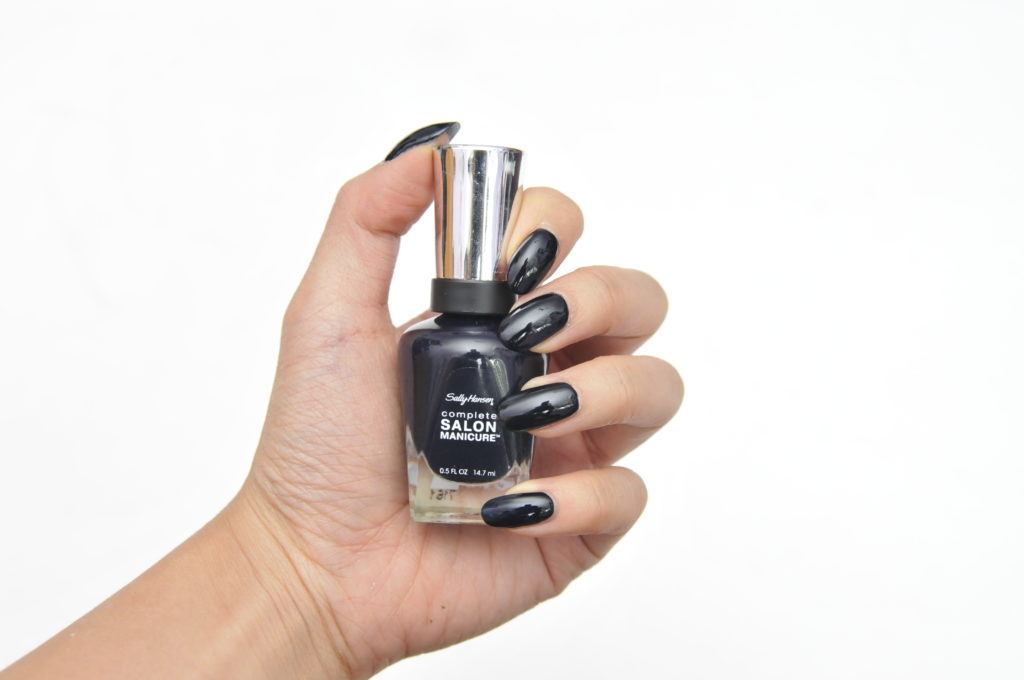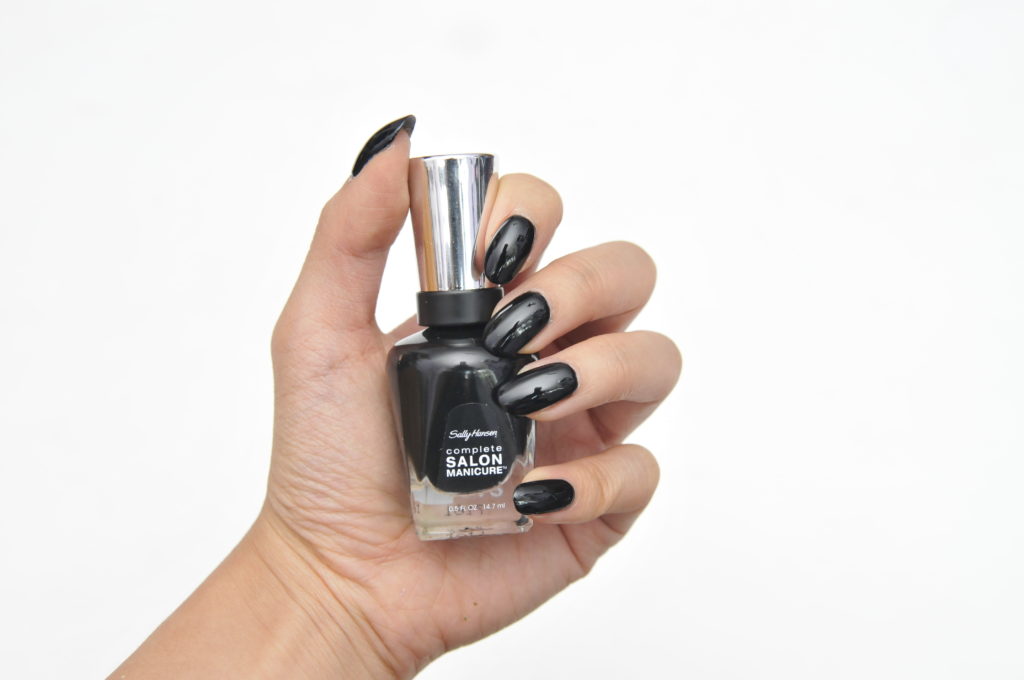 My favourites from the collection are "All Grey All Night" – a pastel grey and "To the Moon and Black" – a deep grey with hints of blue but all of them are sure to please the minimalist in you.
Will you be checking out the Sally Hansen Black to Basics Collection?
Price and Availability: $9.95 CAD at Canadian mass drugstore retailers as of September 2017.
Press samples featured. This post was sponsored in collaboration with Sally Hansen.