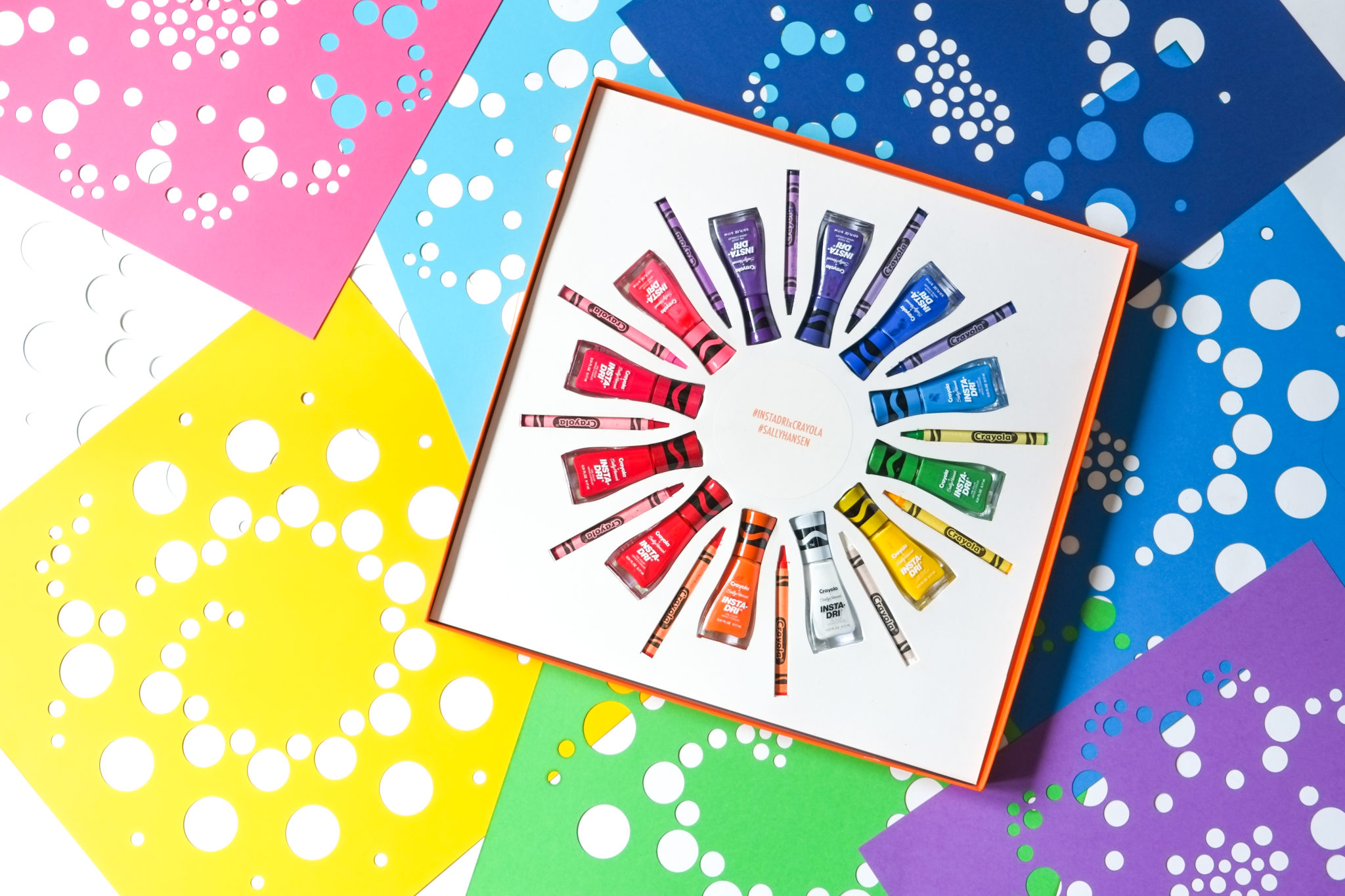 In celebration of back to school, Sally Hansen has partnered with Crayola to create 12 new polishes inspired by classic Crayola crayon colours. The polishes have cute little Crayola bottle caps, and it might just be me but the polishes smell like crayons too.
Formulation
The Crayola polishes feature the classic Instadri formula, a 3-in-1 base coat, colour and top coat with 60-second drying time. Nail polish application is made easier with a wide, round brush to get the perfect shape close to the cuticles. The polish itself is thin and a little bit dry, which can be streaky going over the nail. However, for smoother application try a base coat plus slightly more polish on the brush than you would usually use in one go.
Most of the colours are opaque in two coats, including White, which makes me one very happy camper. I've been on the hunt for a fast-drying, opaque white nail polish and I think this Sally Hansen Crayola White might be the one.
The polish chips after 1-2 days without top coat, which is not ideal. That being said, this issue can be fixed with a good top coat that can make the Sally Hansen InstaDri nail polishes last up to a week on my fingertips.
Colours
In three words, the Sally Hansen InstaDri X Crayola collection is vivid, bright and fun. You can find all of seven colours of the rainbow (ROYGBIV – red, orange, yellow, green, blue, indigo, violet – in case you forgot that Day 1, Grade 1 art class) in nail polish form, as well as additional shades of pink, red, purple, blue and a basic white.
White, Dandelion and Carnation Pink are my personal favourites. Despite the weather getting colder, a crisp, white nail and spring tones always put me in a good mood.
Swatches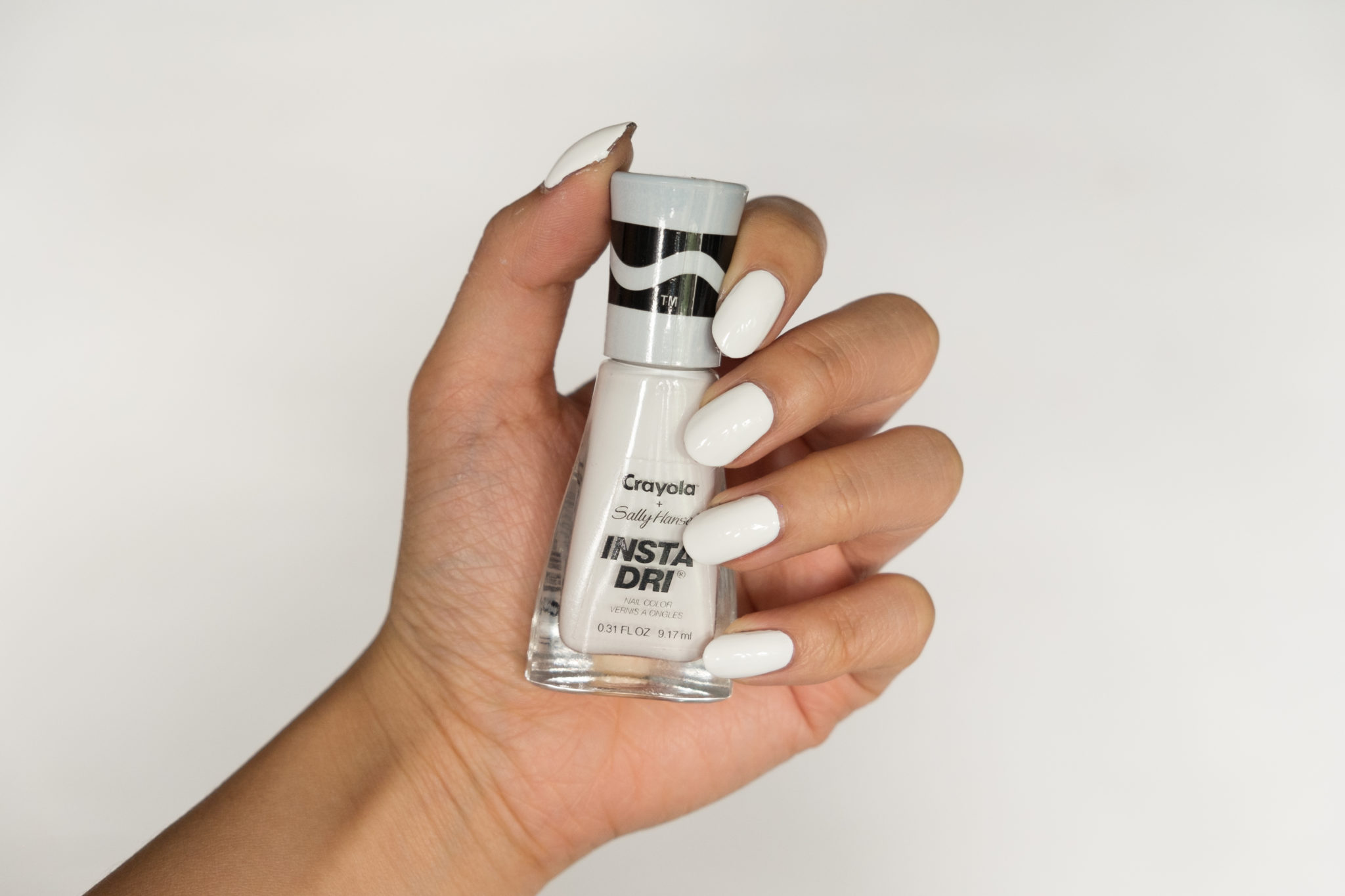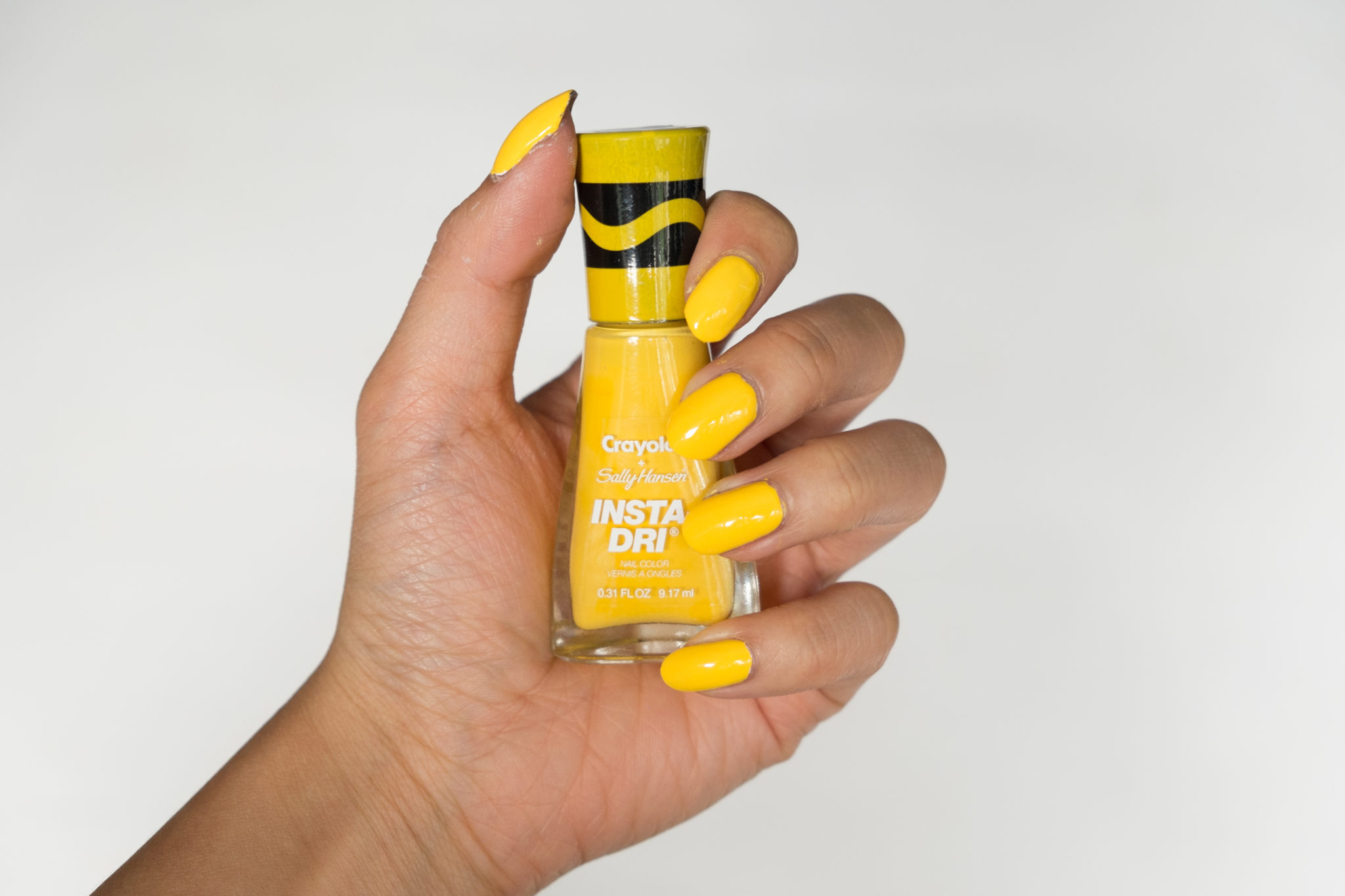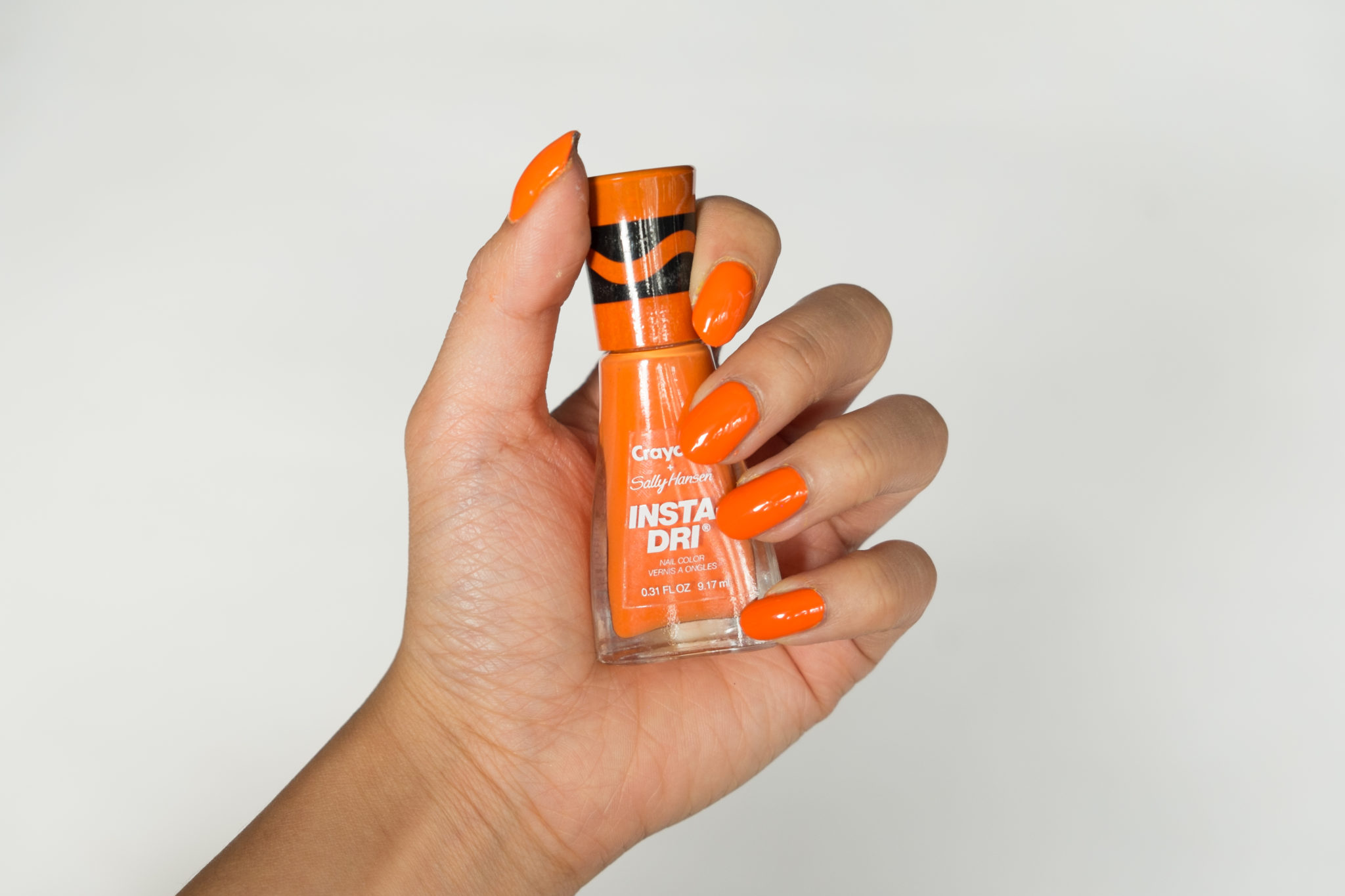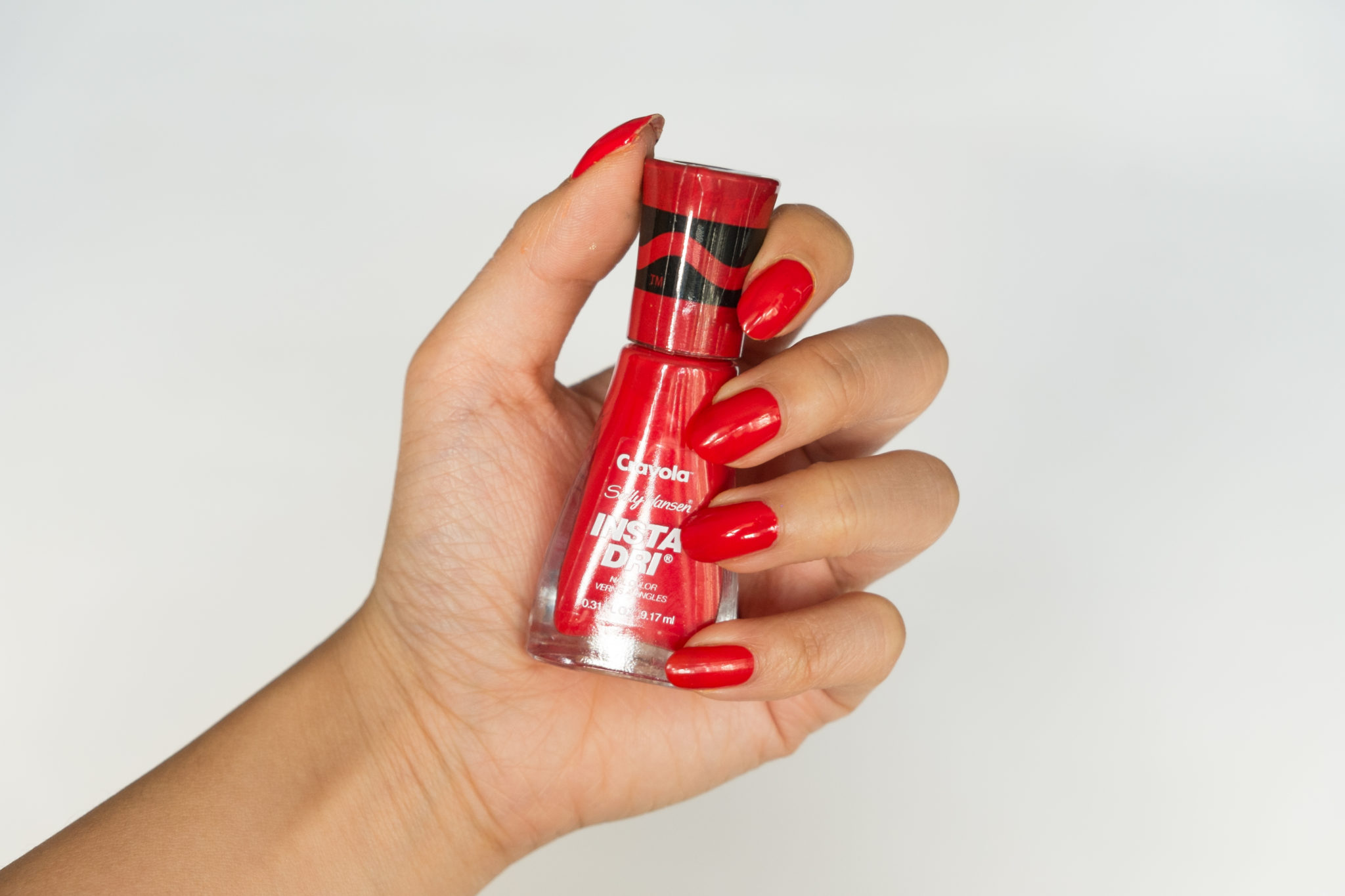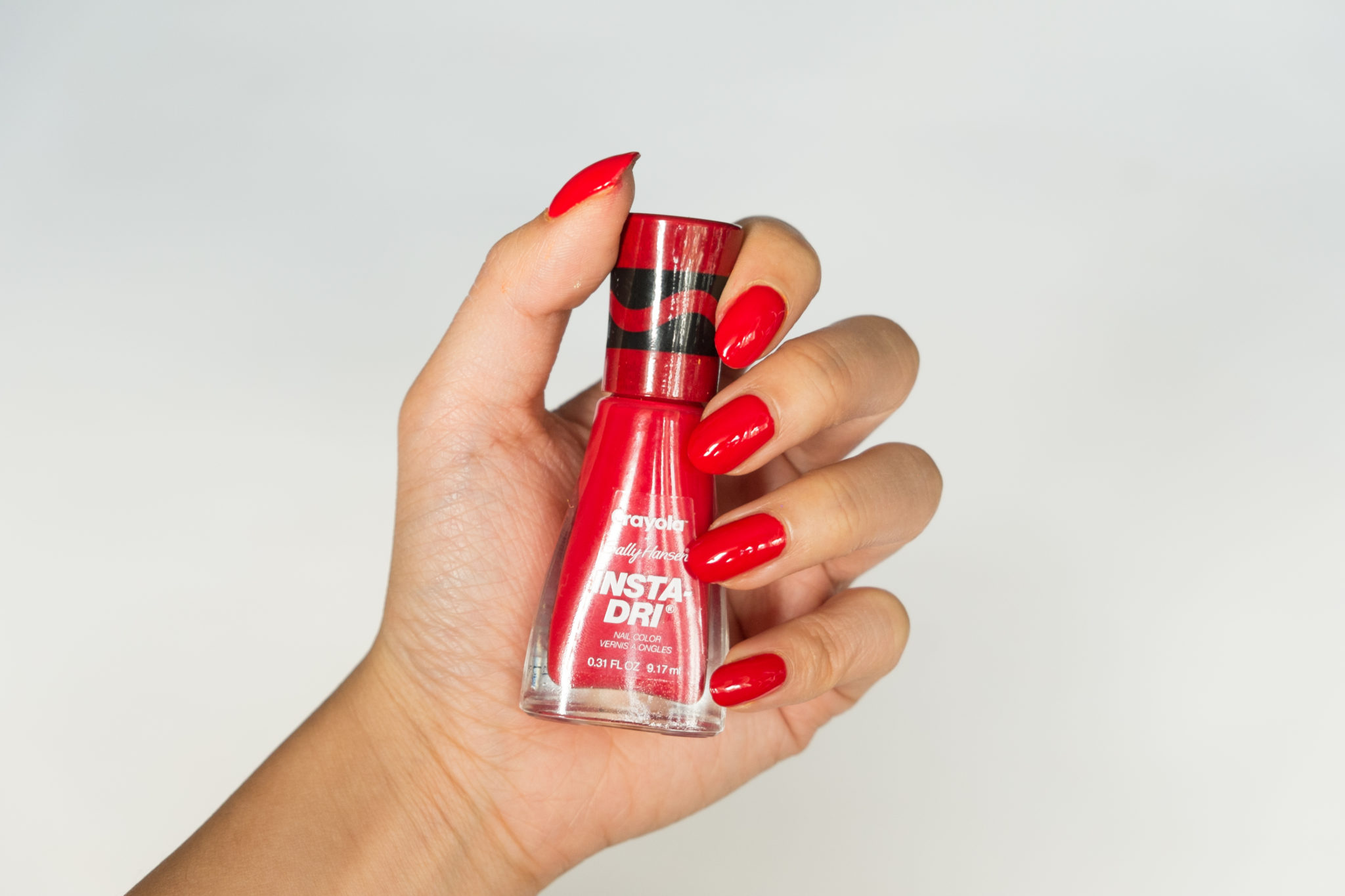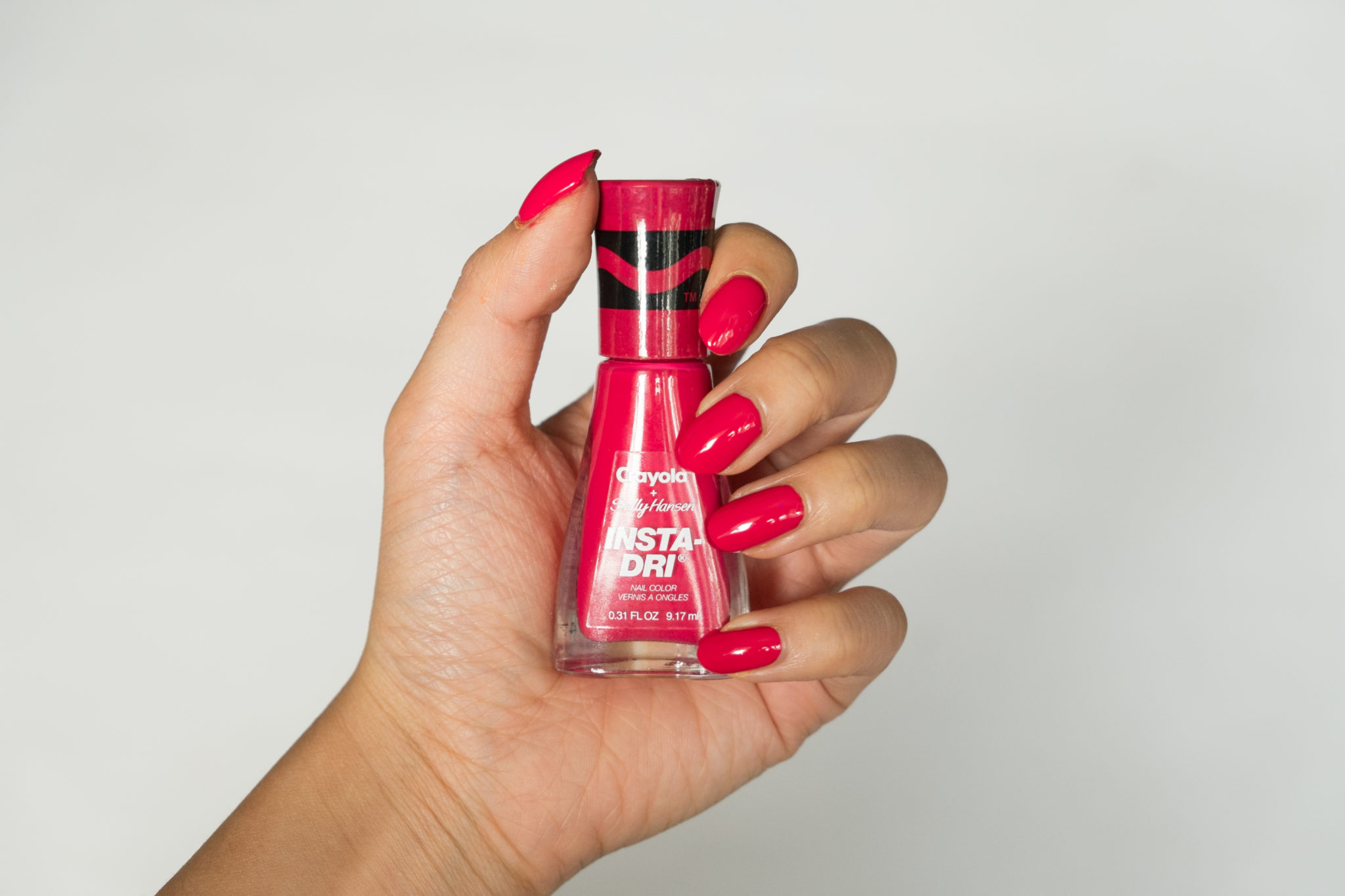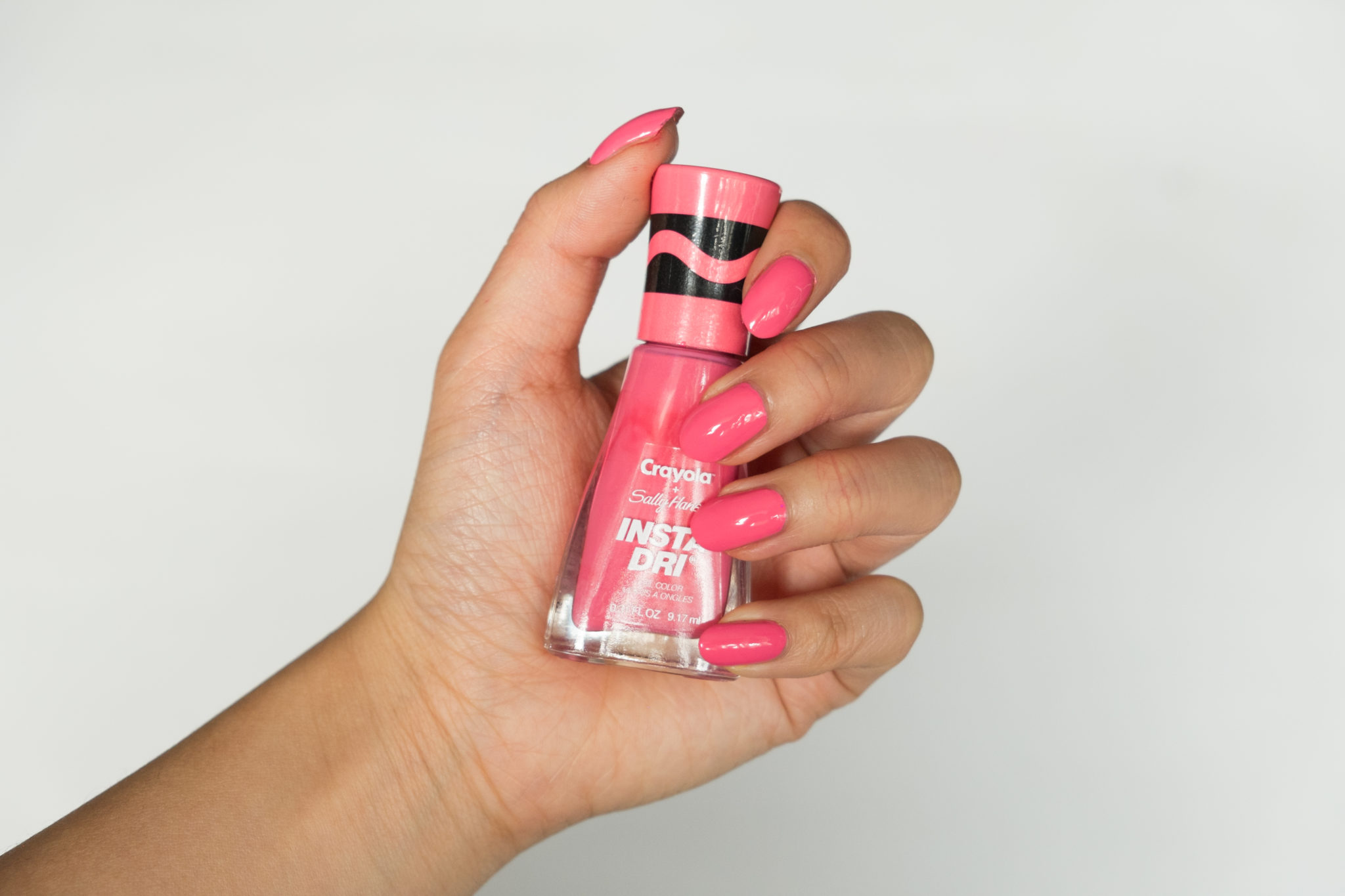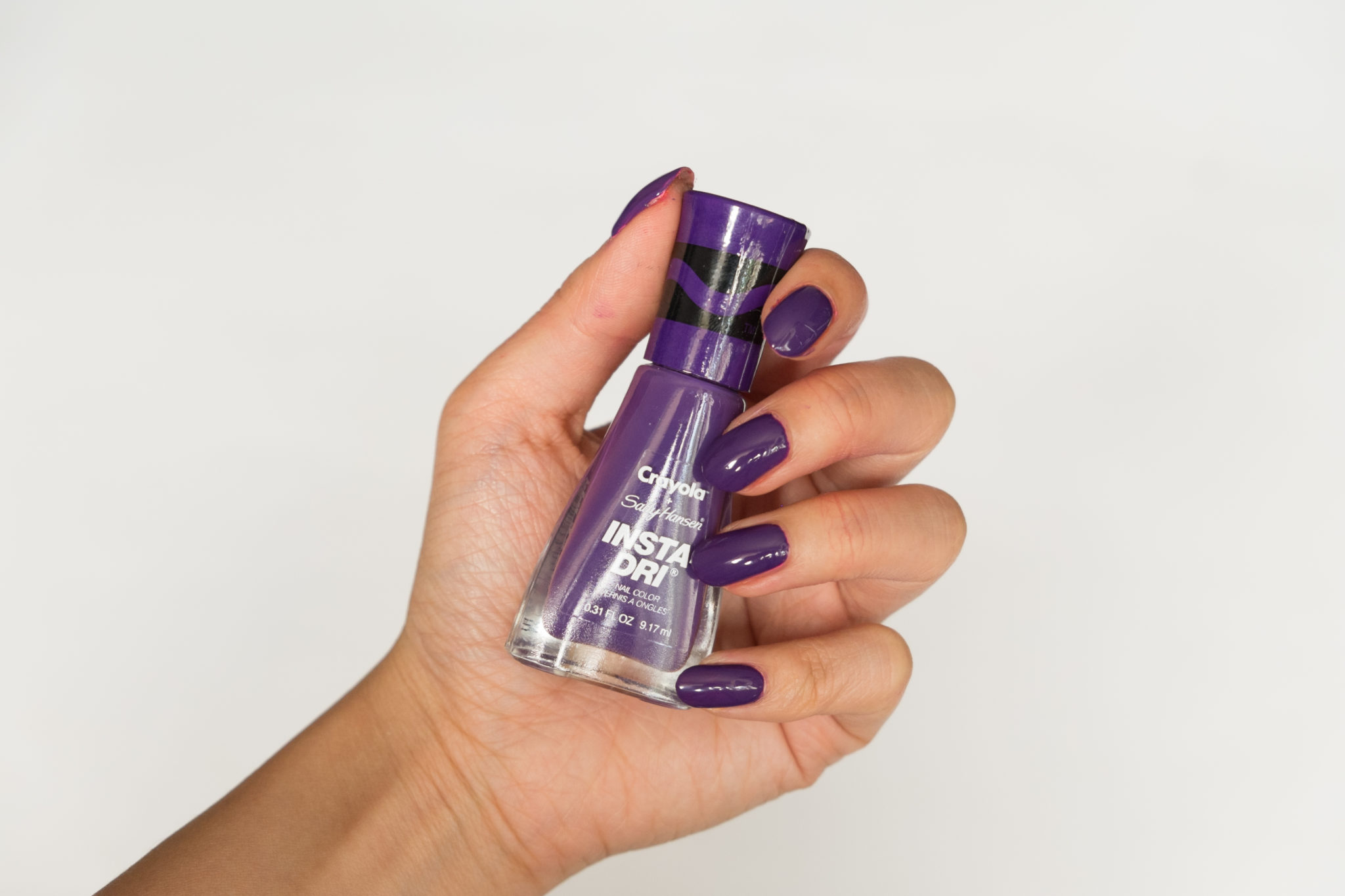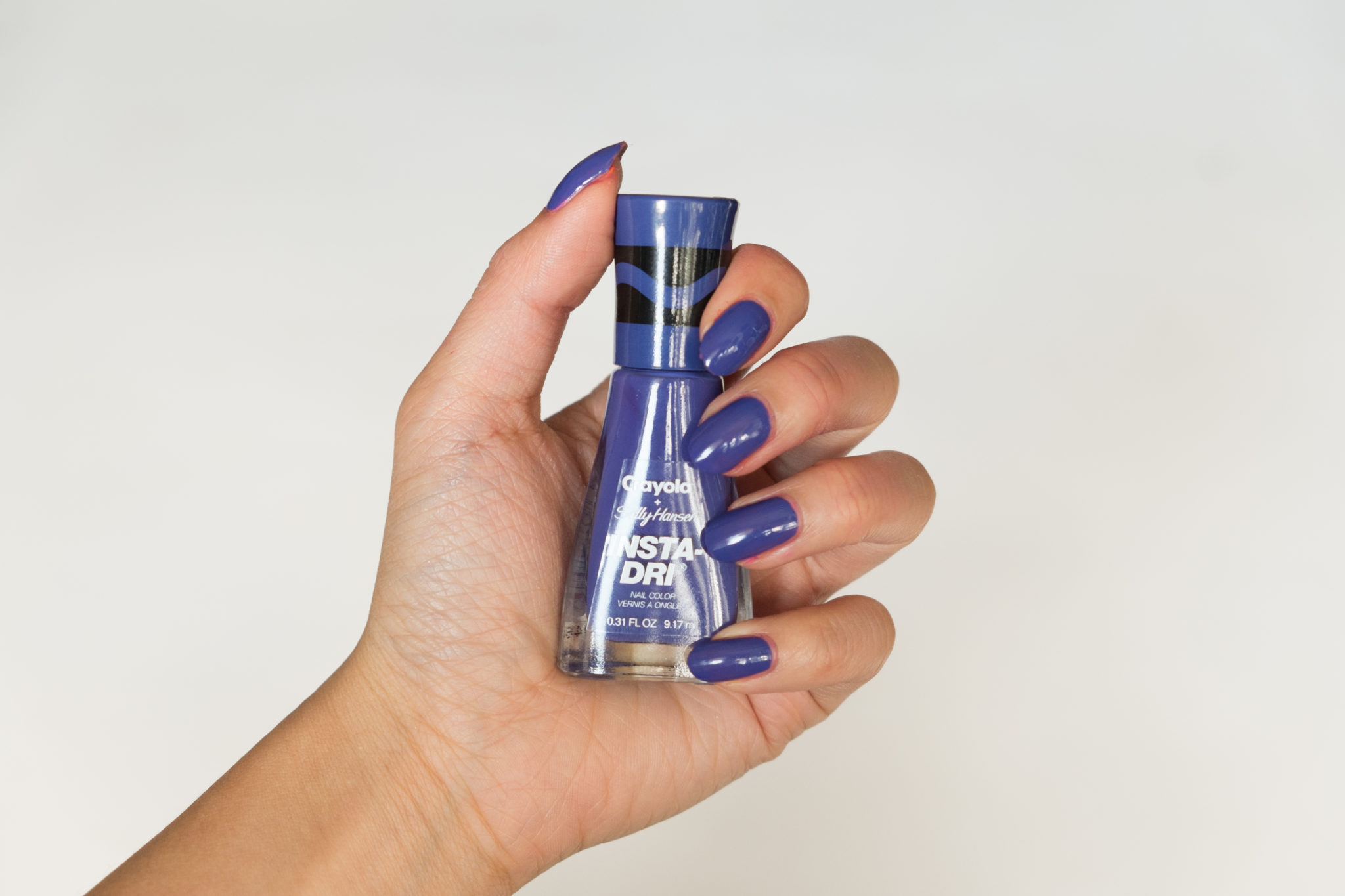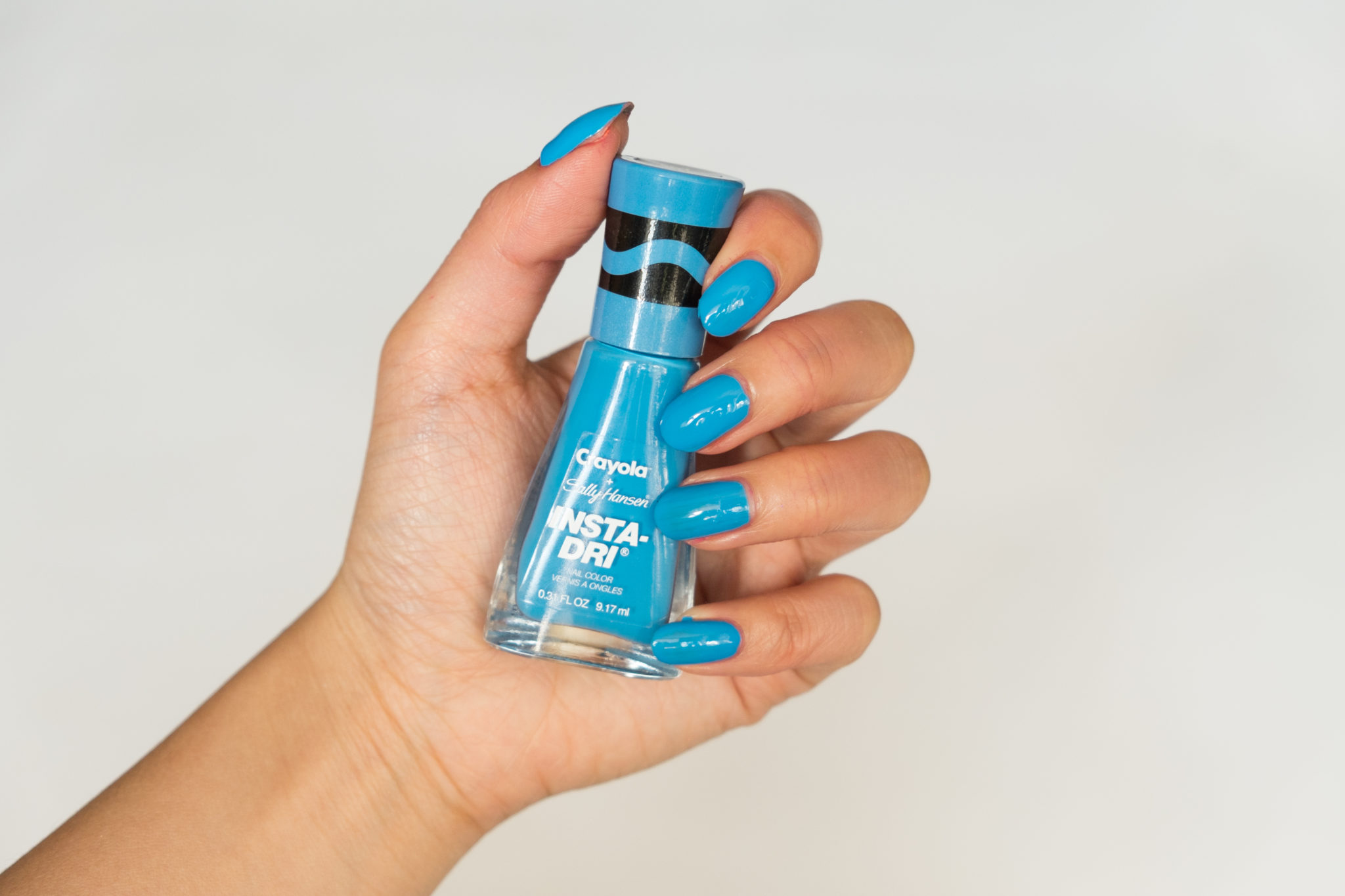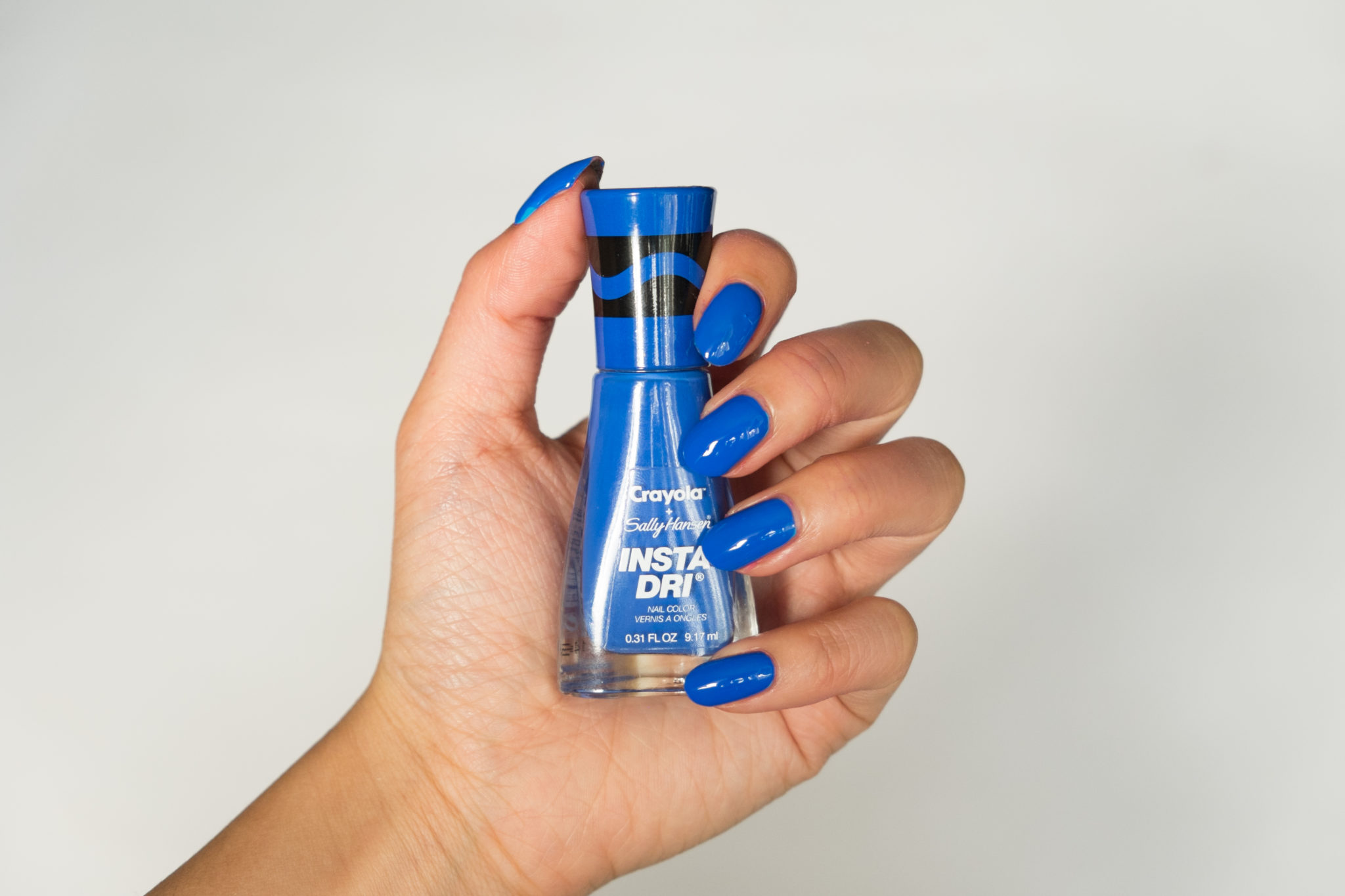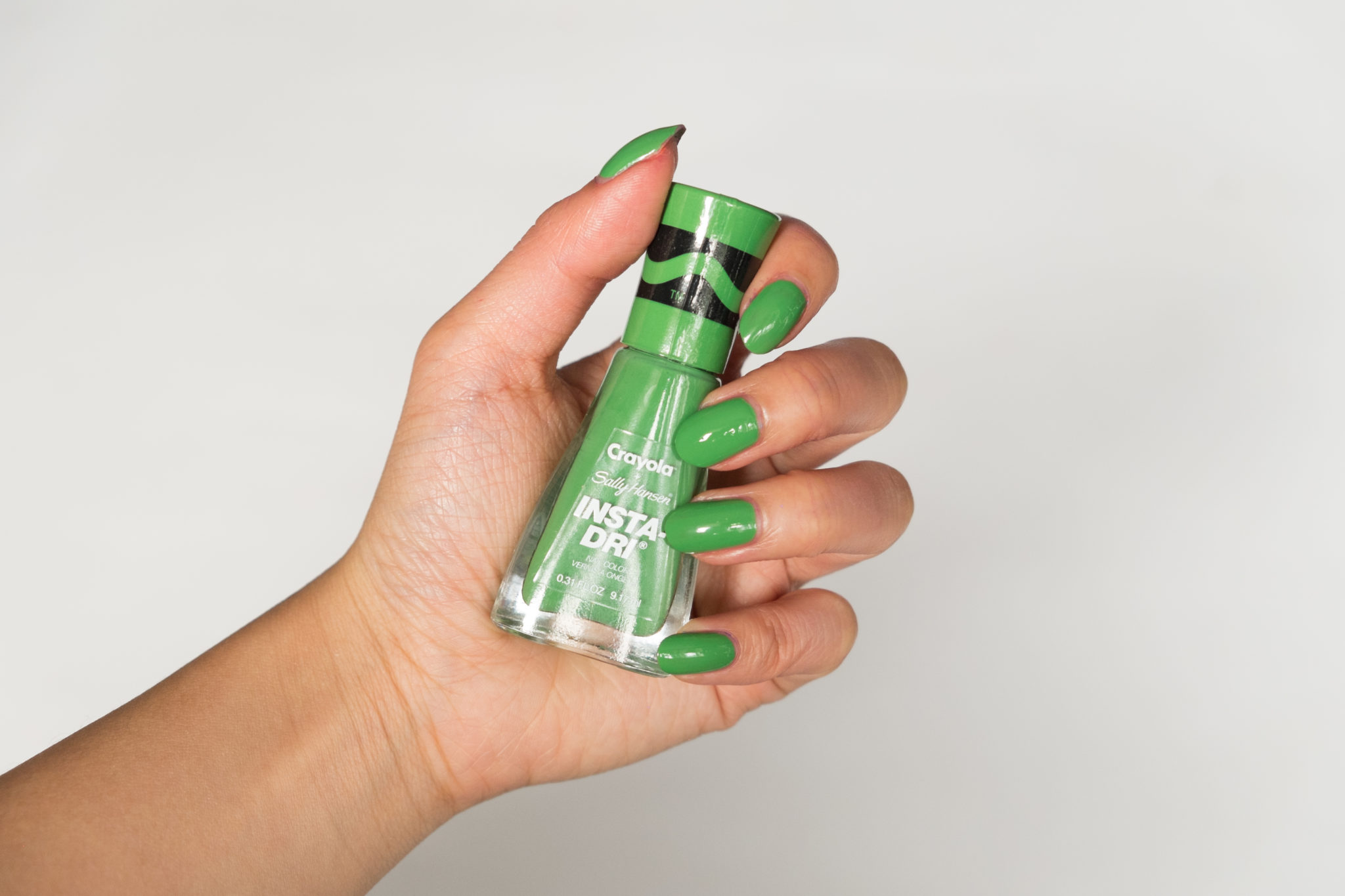 Price and Availability: $5.95 CAD at mass drugstore retailers as of August 2017.
Press samples featured.